How To Eat Biscuits

3 Apr 2011
Biscuits are a basic part of our everyday food which is available in a wide number of shapes, tastes and flavors. We all know how to eat biscuits, but here are some new ideas of eating a biscuit, which can be real fun and a new way to enjoy this everyday snack.
Eat biscuits plain
Split biscuits
Add proteins
Eating with eggs
Dessert
Recipes
Eating biscuits plain
How to eat biscuits plain? It is simple – just have them as soon as they are out of the oven.
Have warm fresh biscuits in your breakfast, with a cup of hot tea, coffee or even milk.
You can have plain flaky biscuits or even have them in a doughier style.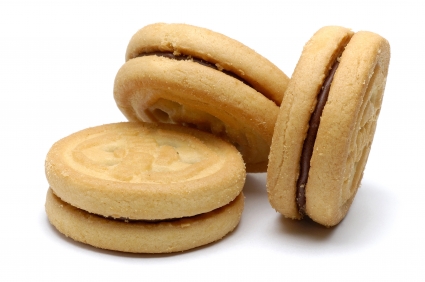 Split biscuits
Just simply split a biscuit and fill it with some goodies of your liking.
You can use a spoon of jelly or jam, some fresh butter, or squeeze in some fresh honey or even maple syrup in your biscuit.
Eating a biscuit with filling makes it quite similar to sandwiches and even pancakes. Sprinkle cinnamon and chocolate syrup for added taste.
Add Proteins
How to eat biscuits by adding protein?  You can add a fresh slice of cheese, crispy bacon, and a ham slice.
Adding chicken slices, boiled vegetables and even bacon between slices of biscuits enriches it with proteins.
You can also have yogurt dips with biscuits, which is a completely new style.
Eating with eggs
Eating a biscuit with egg can be a real pleasure. Boiled egg sprinkled with pepper is delicious.
Delicious fried and scrambled eggs also taste good with biscuits.
You can also use fresh biscuits to dab up every bit of fried egg.
This can be had as your evening meal.
Dessert
Biscuits make very interesting dessert. You can pour biscuits in a dish and pour some chocolate sauce over them and let them freeze.
Add some fresh curd with cream cheese on a bowl of biscuits – let it freeze for some time.
Top fresh biscuits with bananas, strawberries, cherries and whipped cream.
Eating a biscuit by sprinkling it over ice creams and custards is also delicious.
Recipes
Are you wondering how to eat biscuits in other recipes?
Just crumble fresh biscuits, marinate chicken and deep fry it – you will love the crunchiness of the chicken due to the presence of biscuits.
Kids can prepare mini pizzas from smashed biscuits.
Image credits: verboseviju.sulekha.com, chinatradegateway.com, recipedose.com 
How To Eat Biscuits