How To Eat Pate

1 Apr 2011
The question how to eat pate wil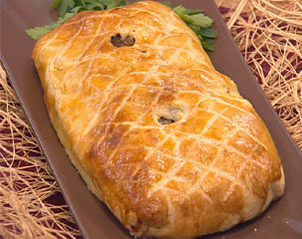 l open varieties of options. Pate is a mixture of ground meat and fat in minced condition that it can be used as spread as well. For seasoning, vegetables, herbs, different spices are added to it. You can use this versatile food as spreads with breads or sometimes it is used as a flavored terrine of a tasteful recipe plan, however the possibilities of experiment with pate is endless. Here I have mentioned a few easy-to-make pate recipes for the ready reference of the readers.
How to eat pate: some tasty suggestions
You can serve pate as tasty appetizer; for example, with fresh baguette bread you can serve pate. Pate can be served as a side dish or as the filler between two toasts.
You can use Pate inside an egg omelet; the soft texture of the food adds excellent flavor to the food and makes a tasteful snack within a few minutes. I love broccoli and cheese omelet with mushroom pate for its wonderful flavor and spicy taste.
You can use pate as tea - time dish with simple sandwich. Pate is wonderful as Berger topping as well.
You can serve pate with grilled meat like beef, lamb, or other fowl pairs; you can pair filet mignon with a piece of truffle mousse for a winning combo.

 
You have an option of using pate veggie filler. You can prepare pate made with pork and sage inside of red pepper or a tomato. For tomato filling, the tomato should be ideally semi matured otherwise for fully matured tomato the peel gets too thin to hold the filler inside.
You can make vegan pate for example pate with tomato and basil for making tasty dip; along side serve sticks of carrot and celery or with tortilla chips. You can trust me the serving combination will be simply mouthwatering.
You can serve pate with vegetable salad; it will be a great option for Sunday brunch as well as for healthy snack item.
Pate can be served with tartines; the combination forms wonderful healthy snacks and it can be prepared almost instantly which is great advantage for the home maker.
The advantage of eating pate is unique compatibility.  You can easily prepare different kinds of pate depending on the filling; the fillings can be smooth or coarse as per your discretion and the depending on your mood you can fix how to eat pate.
Image credit: ifood.tv
How To Eat Pate