Healthy Snack Ideas For Common Cravings

1 Apr 2011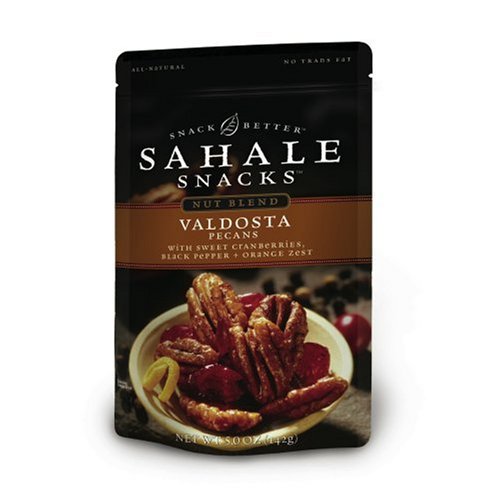 Do you always fear that satisfying your common cravings could actually be unhealthy at times? Well, if you are staying away from your favorite flavors just because of this fear, then we have some easy solution for you. We bring to you some common food cravings and some healthy snack ideas for common cravings.
Healthy Snack Ideas For Common Cravings
1. Combined Nuts For Crunchy and Salty Cravings
The best way of satisfying food craving for crunchy and salt foods is to have some Valdosta Blend and Sahale Snacks Soledad Blend. These are basically some pecans and almonds, combined together with ingredients such as balsamic vinegar and black pepper. These are not just crunch-salty and delicious but also rich in high fiber content.
2. Chocolate Bars For Chocolaty Cravings
A perfect chocolaty bar like Cocoa Via is the most perfect way of satisfying chocolate cravings. The cocoa's beneficial antioxidants are usually damaged at the time of processing. Ideally, you should get only those bars that mainly preserve the healthy stuff such as Cocoa. This filling chocolate bar has just 100 calories.
3. Larabar for Rich and Chewy Cravings
Something like LaraBar is perfect for satisfying your rich chewy cravings. It is stuffed with all nutritional ingredients such as dates and unsweetened cocoa. Every LaraBar is the similar to one and a half servings of fruit. It is also rich in fiber, which is one of the most widely needed nutrients in human body.
4. Healthy Snacks for Creamy and Cold Cravings
Popularly known as Stonyfield Farm's YoBaby yogurt, this frozen creamy treat is everyone's favorite in summer.Targeted at kids and young adults, yobaby yogurt has a similar texture like custard and usually has ice cream like feel. This is undoubtedly "the perfect" choice for satisfying creamy and cold cravings. With high levels of calcium and protein, this creamy and cold delight is appreciated for being very low sugar, fat, and calories.
Conclusion
These were some of the healthy snacks ideas for common cravings. So, now onward if you feel like having something, you are aware of exactly what is going to satisfy your cravings healthily. Now, be fearless while indulging in your cravings.
Image Courtesy @ amazon.com
Healthy Snack Ideas For Common Cravings