How To Eat Salers Cheese

29 Mar 2011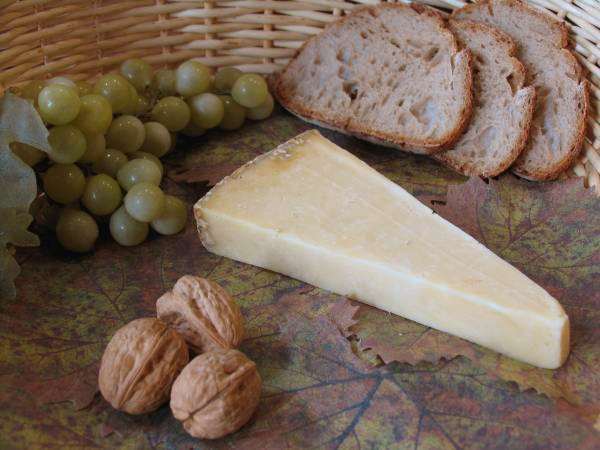 Salers cheese is a French gourmet cheese which is produced in the region of Auvergbe in central France. This cheese is often confused and compared with Cantal, another gourmet cheese. An unpasteurized hard cheese, this has been manufactured for around 2,000 years now. And unlike Cantal, it is entirely a farmer cheese.
It is made from cows milk. But, there is a condition. The milk required to make salers should be obtained from the cows that graze on mountain pastures during the summers. It is believed that the grass which grows in summers after long months of winters has a special richness, and feeding on this grass will add a floral taste to the cheese.
Salers cheese has a hard rind, brown in color, which becomes rough and crusty as the cheese ages. The interior of this cheese is yellow and it has a fruity aroma. Salers cheese has a nutty taste and also a strong raw-onion bite.
This cheese  gained prominence at the time when it was served by Maréchal de Sennecterre at the table of Louis XIV of France.
Salers cheese has obtained the French AOC in 1979. AOC refers to the Appellation d'origine controlee, meaning "controlled designation of origin". It is the French certification which is awarded to certain wines, cheeses, butters and other agricultural produce under the patronage of Institut National des Appellations d'Origine (INAO), which is a government bureau.
And as per the rules of the AOC certification, this cheese can only be made from milk which has been obtained between April 15 and November 15. It is said that salers cheese is produced by only about 100 farmers. They make the cheese twice a day immediately after the milking of the cows as the milk cannot be stored.
The curd for making salers is not cooked but pressed into cylinder-shaped moulds. When the cheese comes out, it is 19 inches in width and 18 inches in length. Each wheel of salers cheese weighs around 88 pounds. It is usually aged for around 9 months before it is ready for consumption.
You can eat salers cheese along with fruits like grapes, pears, as well as with nuts like walnut. You can also try and eat salers cheese with bread as well. You can also simply slice the cheese thinly and serve with fruity red wines or even a white wine.
Salers cheese is ideal for making fondues. It can also be crumbled and added to salads as its nutty flavor will enhance the taste of your salad. You can also try and make desserts like Bourriols with Salers cheese, honey and raisins and savor the delights of this gourmet cheese. Try making appetizers and eat salers cheese like that. You can make an appetizer using dry sausage, cheery tomatoes, raw ham, prunes, apple, white pudding, dry cider, honey and salers cheese.
You can also use your imagination and devise new and different ways of eating salers cheese. But whether you eat it raw or cooked, salers will definitely prove to be an experience worth remembering.
Image credit-- cheeseonline.fr 
How To Eat Salers Cheese