How To Eat Soft Cheese?
19 Mar 2011
Soft cheeses are the cheese forms, which can be used as a spread on bread or crackers for being served as snacks. In general, soft cheeses are not used for cooking while most of them has to be used within few days of packing.  
Why they are called soft cheese
The reason for the soft cheese for being soft is that they are neither naïve or young not they are aged cheese, and therefore soft and creamier because of the retention of the water content in them. Aged cheeses are firm because they are losing the water content and is different from rancidity.
Types of soft cheese
Some of the examples of soft cheese will include Camembert, brie, Brinza, Epoisses, Feta, Manouri, Ricotta and much longer is the list to be mentioned here.
 Eating Soft Cheese
The best way to eat soft cheese will include, as per the French tradition and the method to be adopted for soft cheese, is that when you buy them in bulk, cut them into small pieces, cover them with aluminum foil and leave them inside the fridge. Take only that which you will need, and leave the remaining outside and somehow find ways to finish what you have taken out, if not the flavor will go off the cheese and will turn rancid and is not good for your health. Mild room temperatures have been found to be optimal for maintaining and using cheese.
How to serve them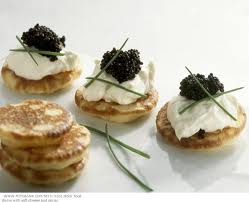 When you want to eat soft cheese, serve the cheese with grapes, crackers and wine, as they are the best pairings for wine and crackers. Cheeses are best paired with honey-crisp apples during winter and peaches during summer.
They are the best cheeses that are served and tastes good on bread with other fillings. Cheese slices are great and are very good fillings for the making of yummy burgers.
When you choose your cheese and wondering how you eat the soft cheese, the best answer is to get the recipes from the web for the specific soft cheese that you have got from the market or someone has gifted you.
Cheese dips are some of the favorites and the best way to serve soft cheese on the platter, while they can also be part of the main course during the meal. A few examples to cite like, cottage cheese, chicken and ginger salad, cream cheese bites, peppery cheese soufflés, potted cheese with herbs, cottage cheese with noodles, curd cheese dip, cottage cheese, apple and celery salad.
Now is that you know how to use soft cheeses, play well with them in your kitchen, and share your ideas on how to eat soft cheese with us.
Image Credits: foodnetwork.com, fotobank.ru
How To Eat Soft Cheese?