How To Eat Cottage Cheese

18 Mar 2011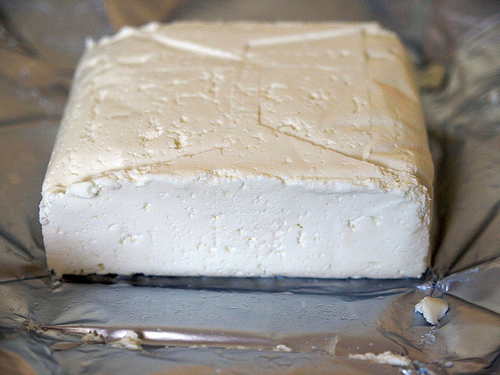 Cottage cheese is a true super food. Rich with casein protein, it helps in building muscles, losing weight, and keeps you full for a longer time. But, people usually throw a nasty look when you talk about this wonder cheese. Especially since, it's not like your regular cheeses, you need to develop a taste for it.  If you are one of those who find it tough to get people to try this nutritious cheese, then our tips on how to eat cottage cheese may help you out. So, read on…
Tips to eat cottage cheese
Cottage cheese has a texture and flavor, which makes it highly versatile culinary ingredient. Here are few tricks that you can try to eat cottage cheese without making faces.
Deep Fried Cottage Cheese Snack Sticks
Prepare a batter with all purpose flour and spices like red chili powder, salt, turmeric powder, cilantro leaves and onions. Dip cubes of this cheese in the batter, deep fry to a golden color and serve hot with red paprika and mustard sauces. These are ideal when eaten with a glass of hot cardamom tea.
Fruit & Cheese On A Stick
You can enjoy this cheese along with fruits. Arrange them alternatively on a stick, along with few deep roasted bread cubes, sprinkle freshly ground pepper powder and salt and drizzle few drops of lemon. You can even grill this combination by arranging them on a skewer and relish this delicious food.
Prepare Dishes
You can use cottage cheese to prepare a large variety of dishes along with vegetables or alone. The versatile cheese along with the spices forms a very tasty choice. Enjoy with rice or flat bread.
Blend With Your Smoothie
You can enjoy the cheese by mixing it with your favorite fruit smoothie. A relaxing, refreshing, and revitalizing drink, it will boost your energy levels. This is ideal as party dessert and your kids will love it.
Mix With Herbs
You can relish cottage cheese with some chopped fresh herbs and crushed garlic. Add a dash of lemon juice and little bit of black salt.
Enjoy In Your Pasta
Add this creamy cheese to your pasta and top with tomato sauce and Tabasco sauce and enjoy.
Make A Dip
You can prepare a dip by mixing this cheese with cinnamon powder, sugar, and vanilla and enjoy with freshly sliced fruits. Use this as a topping for poppy seed cake and enjoy.
Include In Your Scrambled Egg
Scramble the cheese and use it while preparing your scrambled egg. It adds to the texture and flavor of the eggs, along with rendering various nutritional benefits.
So, think twice before you say no to cottage cheese next time. A little bit of creativity and you will be able to come with tasty ways to eat cottage cheese. Enjoy and stay healthy!
Image Credit: mygastronomy.blogspot.com
How To Eat Cottage Cheese