How To Eat Monterey Jack Cheese?
17 Mar 2011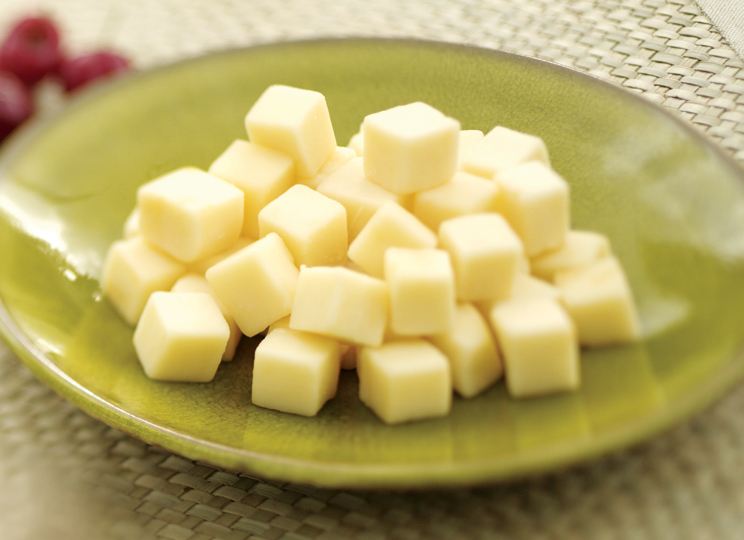 Monterey jack cheese is a semi-firm and mild white or cream-colored cheese that is made from pure cow's milk, and comes with a number of varying flavors, that ranges from pepper jack to garlic and dill. Of all the varieties, the pepper jack is the most prominent, which typically contains the jalapeno peppers. This is a high protein snack and melts to make your dinner much tastier and yummy, even if this is a simple sandwich with a few slices of cucumber, onions and tomatoes.
When you plan to include Monterey cheese is your diet, think of many weird, vague and instantaneous ideas for making this cheese, which can include as toppings for crackers, biscuits and much more like grated and served with your salsa. You can eat Monterey jack cheese as a raw cheese and is highly nutritious containing higher level of protein with essential amino acids like leucine, good fat, carbohydrates adding to your energy, and is rich in calcium and phosphorous.
After reading this, did you find out what kind of cheese this is? Then you need not be dismayed for they belong to the class of cheddar cheese, which is best taste to eat at room temperature and gets rancid on cooling or at higher temperatures.
Some of the popular Monterey jack cheese recipes will include penne with chicken in creamy pepper jack cheese, baked turkey and Jack cheese chimichangas and Colby-pepper jack cheese dips.
Did you know? Monterey Jack cheese is an American version of the cheese, and is very prominent in the United States. In addition, when you eat Monterey Jack Cheese, this tastes more like butter.
Image Credits: farmdale.net
How To Eat Monterey Jack Cheese?