How To Eat Mozzarella Cheese

17 Mar 2011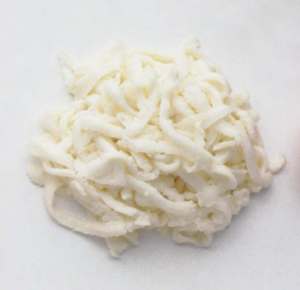 Mozzarella cheese, an Italian speciality, is a semi soft cheese made from partially or fully skimmed cow's milk. The cheese tastes the best when consumed on the same day of preparation. But you can also store the low moisture mozzarella cheese for about one month in your freezer. Generally white in color, this cheese turns slightly yellow with the food the cow eats. The stretching and melting nature of this cheese makes it is ideal to be used as pizza topping.
Being a favorite among the cheese and pizza lovers, it is indeed good to know more about how to eat mozzarella cheese. Check out few interesting ways you can truly enjoy Mozzarella.
Eat Mozzarella Cheese As Part Of Your Salad
Mix tomato slices and mozzarella and toss well. Top with virgin olive oil and season with freshly ground pepper powder and salt. Garnish with fresh basil leaves and enjoy as a royal starter to an elegant meal.
Mozzarella Cheese Snack
Enjoy the string cheese sticks of mozzarella as a snack. Slice the cheese sticks, dip in a mixture of bread crumbs and egg yolk and deep fry. Serve with a spicy dip and enjoy with a cup of iced tea or fizz of your choice.
Fresh Mozzarella Appetizers
Fry the cheese slices and garnish with thin prosciutto slices and greens and enjoy the crunchiness. Melt the cheese and allow it to drip over fresh grilled potatoes. This combo smells and tastes simply delicious.
Herbed Mozzarella
Marinate the cheese with olive oil and a mixture of various herbs like rosemary and thyme and garlic. Chill it in the refrigerator and enjoy this as a snack at cocktail party or wines. You can enjoy herbed cheese as part of feta also.
Topping For Your Sandwich
Let the melted mozzarella melt in your mouth with each bite of your fresh fruits or beef sandwich.  
Pair With Wine
You can enjoy the taste of this mellow cheese with wines like Chardonnay, Sauvignon Blanc or White Zinfandel.
Try experimenting with simple recipes that will allow you to relish mozzarella cheese to its fullest extent. You will soon understand how versatile the cheese is.
Image Credit: shiawaselife.worldpress.com 
How To Eat Mozzarella Cheese