10 Reasons To Include Healthy Food In Your Spring Celebration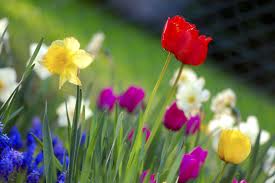 The season if Spring begins in late March until mid June, when you will find that this is the time to celebrate that everything comes back to life after the long winter and the hot summer to follow, so there is a reason for spring celebration. The celebration of spring will include the joy of enjoying the freshness of goodness, and not the frozen or stored food during the winter, when you would love to spend most of the time glued to the TV in the warmth of your home.
If you had been wondering for any ten good reasons to include some healthy food in your spring celebration, then here you will find why you should think of having some healthy food during spring celebration. 
Spring comes after the long winter season when is too cold that you need to consume foods that are rich in fat to keep you warm, and you will find that spring celebrations is not going to carry away with you without noticing the extra waistline that you got in the winter. This is the best season to shed some extra kilos.
This is the season when you will find many of the greeneries coming into the market and could there be any other better reason why you should celebration during spring should contain healthy food, you could get a great bargain on them as they arrive fresh and crisp. Some of them will include foods will include most of the colors with the greens making to the top like Swiss chard, spinach, lettuce, fresh parsley, and basil.
If you want to get the full nourishment of what you eat in the spring, then you have to eat the greens in abundance.
The greens of the spring season is much more affordable and is available fresh and in ease that you will automatically finding that healthy foods reaching your table.
Spring is the season for celebration, which when you enjoy the chores of renewing, repairing, and building new or refurbishing the old. This is what the celebrations are around and you will find to do these chores, you need stamina building healthy food.
Some of the tempting foods but not that will go into a healthy platter of spring food during spring celebrations will include sugar and honey, fried foods, alcohol, coffee, chocolate and excessive dairy and meat. Leave them for the winter, though you will plenty of dairy in the spring, store them for the summer to come.
Grains, vegetables and fruits are some of the healthy foods that will find way to your healthy platter, and eat them boiled to sauted, or any other preparations that will help to maintain the weight loss program.
Healthy foods are required for being live in action during spring celebration and you need foods that will keep you going till the end.
There is lot of activities to be completed before the arrival of the summer and the next winter that you need to hoard things, for which you need to be active by consuming healthy platter of greens.
 No matter what happens, healthy foods are necessary for spring celebrations as they keep you light and merry.
Is there any other reason that I have left out?
Image Credits: kinzworld.wordpress.com, skinandhairjunkie.wordpress.com