Different Ways to Enjoy Avocados
8 Feb 2011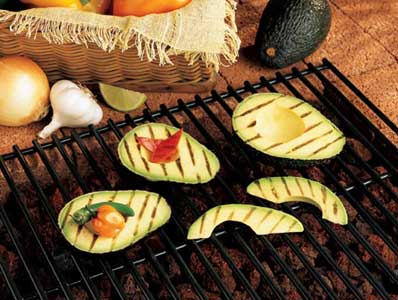 Avocados are a versatile fruit native to Mexico, South America, the Caribbean and Central America. Also known as the Alligator Pear, the avocado is used in hundreds of different dishes. There are several different ways to enjoy avocados. It adds a great flavor to the dishes and it is also a very healthy monounsaturated fat which is is great for the human body.
Plain
The avocados have a nice soft texture along with a pleasant mild taste. When an avocado is ripe, the outer skin begins to become black and the inside of the fruit becomes soft. It can be cut open and eaten as it is. Several people prefer to eat avocados which are slightly less than ripe and its skin is still green while the inside is still a little hard.
Blended
Avocados are a great addition to blended shakes and beverages. They lend a solid creaminess and subtle flavor which complements the taste of many other fruits including strawberries, bananas, blueberries and raspberries. Avocados have a high nutritional value, therefore, they are a popular addition to various many health beverages.
Cooked
Avocado is generally eaten raw, but it can also be used while cooking and baking. There are a number of recipes for avocado cookies, truffles, cakes and pies as well as avocado creams and sauces that accompany meats, and avocado soup.
Sliced
Sliced avocado can be added to a variety of different foods like omelets, salads, sandwiches and various Mexican dishes including tacos, burritos and quesadillas. Avocado slices also taste great when added with food or even when eaten on the side.
Mashed
Mashing avocados is amongst the most popular ways to enjoy them. An amazing puree can be made using avocados that can be used for adding flavor to different salsas, sauces, mousses, dips and soups. One of the most popular dishes which is made using mashed avocados is Mexican guacamole.
Skincare
Avocados are rich in Vitamin A, C, E, potassium, niacin, iron as well as beneficial oils for the skin. Ripe avocados are great to be used as facial cleansers, masks and moisturizers when mixed with other ingredients like egg yolks or milk. In order to naturally enhance skin beauty you must apply mashed avocados on the face.
image credits : divavillage.com
Different Ways To Enjoy Avocados