Top 5 Romantic Food Recipe Ideas

4 Feb 2011
When your heart swells with love, you seek to fly on the wings of poesy and celebrate Valentine's day with the fervor of good food and good fortune. Let's explore some top 5 romantic food recipe ideas, which will send you to new heights of ecstasy.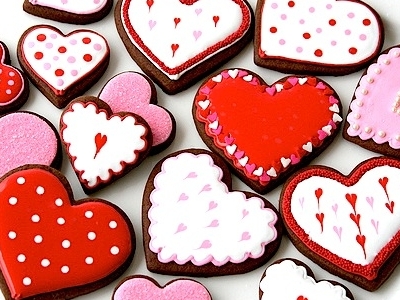 These romantic food recipes will center on aphrodisiac foods, which surely give a boost to the spirit of love.
•    Trout and asparagus Frittata: The spear-shaped asparagus may symbolize Cupid's arrow to dart across with ingredients in the way of asparagus spears, baby leeks, hot smoked trout fillets, half-fat crème fraiche and medium-sized eggs, tarragon  with ground pepper and salt to taste and the dish, in all its  visual appeal is sure to hold you in sway.
•    Avocado and tomato bruschetta: The next aphrodisiac, which features in as one of the romantic food recipes, is Avocado – the fruit of good health, wonder and love. With ready-to-bake ciabatta, avocados, cherry plum tomatoes, ground black pepper, rocket leaves and balsamic vinegar to drizzle, here is the typically Mediterranean food to help you fall in love all over again.
•    Chinese broccoli with chili and oyster sauce: How to entreat the 'pearl of your night' with a mood-uplifting dinner – try the oyster make-up and you won't have any regrets. The visual appeal of broccolis enhanced with the flavor of oyster sauce with ingredients such as Chinese broccoli, oyster sauce, and sugar in a base of toasted sesame oil will have a romantic food recipe budding in the florets!.
•    Chocolate cherry Kirsch hearts: The love affair with chocolates is never ending as the irresistible edible enjoys patronage from all without any fuss. So here is one of the topping romatic food recipe ideas with chocolate that your valentine's heart will definitely warm up to. Here, the chocolate and cherry loaf is sandwiched between plain chocolate layers topped with finely chopped hazelnuts. For the chocolate and cherry loaf, you have the black cherries, kirsch liqueur, almond essence, top quality plain chocolate, grated creamed coconut, dairy-free margarine, oatmeal digestive biscuits as the ingredients to yield a heart-melting romantic food recipe idea.
•    Warm goat's cheese and Pine Nut salad: There is reason enough to go nuts over this romantic food recipe but love doesn't need rhyme or reason, just a spark from…let us say glorious food. With washed and chopped sun blush tomatoes, goat's cheese with rind, toasted pine nuts, peeled and crushed garlic, slices of granary baguette in a base of olive oil and balsamic vinegar, get set in a slice with watercress, rocket and spinach salad.
"When love is in the air, you  need good food to keep it in flight and our romantic food recipe ideas just zips up the spirit for Valentine's.

Photo Courtesy: allwomenstalk.com
Top 5 Romantic Food Recipe Ideas