How To Eat Healthy At A Japanese Restaurant

31 Jan 2011
Everyone wants to eat healthy in today's world. People are not fond of fried and oily food foods anymore but are more drawn towards steamed and pan fried dishes. Chinese and Japanese dishes top the list of these kinds of food. However, one has to be careful when eating healthy at a Japanese restaurant. The food is so tasty that one forgets to keep a check on the calorie intake.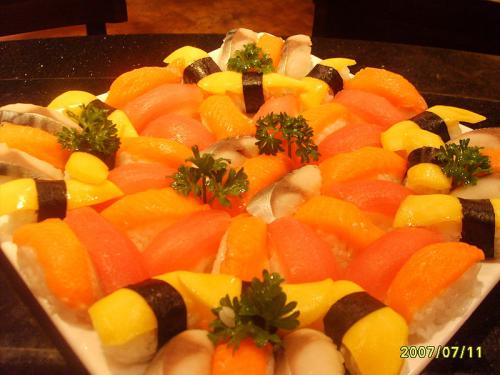 Few golden rules to follow when visiting a Japanese restaurant
Eating healthy at a Japanese restaurant means ordering sushi in the first place. Sushi is very healthy as it contains raw fish, seaweed (nori) and vegetables. They may not have too many calories but as they are light and small in size one tends to eat lot many without keeping a check on the number. This can be quite unhealthy as these small calories can add up to more than the calories per one should consume.
Again sushi is mostly made of raw fish. It is not always a healthy option. People with less immunity or pregnant women should stay away from raw fish. There may be many kinds of bacteria present in raw fish, so if you really want to eat healthy then try out sushi with cooked fish, egg and vegetables.
Eating healthy at a Japanese restaurant is difficult as they have a lot of tempting dishes apart from sushi which are not steamed. Take for example, the tempura prawn or vegetable. Tempuras are seafood or vegetables coated in a fluffy batter and deep fried. Very tasty but definitely not healthy.
When you want to eat healthy, try to avoid anything with the teriyaki sauce. Both the marinate as well as the coating of a dish with teriyaki sauce is rich in sugar and contains a lot of calories.
Yakitori dishes are another dishes that should be avoided if you want to eat healthy. This sauce contains wine and sugar and is not a very healthy option.
Do not get upset by looking at the long list of food to be avoided. Eating healthy at a Japanese restaurant does not mean you miss out on the tasty items. Have a bowl of miso soup. This is tasty, healthy and filling.
When choosing your main course stick to the sukiyaki and teppanyaki dishes. These are mainly grilled or pan fried meat, fish and vegetables. They give you the smoky flavour and you will enjoy them.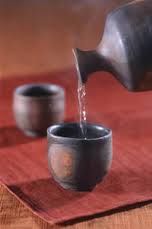 When you want to eat healthy be aware to stay away not only from high calorie food but also from drinks. Sake is something everyone wants to try when visiting a Japanese restaurant. If you want to eat healthy and yet do not want to add loads of calories to your meal then try not to have more than two glasses of sake.
How To Eat Healthy At A Japanese Restaurant