Try These Old-World Breads For Their Layers Of Taste

25 Jan 2011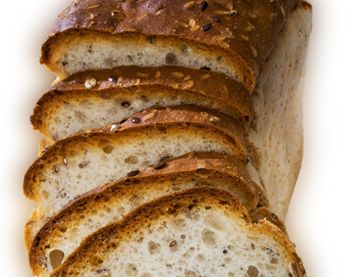 Back in the olden days, bread was made at home. A cook would typically set aside one or two days and several loaves would be made at a time. Other baked goods were made alongside the bread like biscuits and buns.
Nowadays the choices you get in the kinds of breads available are quite mind boggling. There's rye bread, ciabatta, sourdough, garlic, French rolls, brown, wheat and the list goes on and on. Sourdough is a particular favorite of mine especially when making sandwiches. I feel all of them give the multi layered taste of old world breads.
If you're not adventurous with trying out new foods and in this case breads I do think you are missing out on some particularly great tasting bread that is available out there. You have breads made with multigrains that are not only heart healthy but keep you full longer. Delicious pumpernickel has so many flavors woven into it that it's like you were sipping on single malt.
If your bread experience has been restricted to the store bought variety then you need to step out, explore the nearest bakery in your neighborhood and try some of these breads. There is a common misconception that these breads are high on carbs with little nutritional value but that is completely untrue. Some of these breads have so many seeds, nuts and fruits mixed in the dough that it can actually be considered as a health food, full of rich nutrients and fiber.
If you like to bake, these breads can easily be baked at home. Try visiting any of the recipe websites for recipes. I have tried baking a few myself and they have come out really well. "When you get hooked" on rye breads, says master baker Peter Reinhart, "you really get hooked, just like when somebody falls for a strong IPA beer. Then all of a sudden nothing else satisfies you."
The most important factor about these breads is obviously the flour. Instead of wheat, rye flour is used; it is a hardier grain with a lot more bran and less gluten. So if gluten doesn't sit well with you, this would be a good choice of bread, unless of course you can't have wheat at all and need to eat gluten free products.
Old world breads do hold a certain charm but I am definitely a fan of the newer kind. Sourdough is an active culture of bacteria, yeast and flour, adds an appetizing taste to the multifaceted flavor of the bread. It's definitely bread worth trying to bake and try.
"The real thing," says certified master baker Jeffrey Hamelman, who started baking German breads 34 years ago and has represented the U.S. at the Coupe du Monde de la Boulangerie, "puts you on your knees."
"In the beginning I did everything by hand," says baker Beth Hensperger, author of "The Bread Bible." "'Oh no,' I thought, 'you need to connect with the ingredients.' But when you have these whole-grain sticky doughs, the electrical appliances really come in handy."
If you really want an old world feel while baking, use your hands while mixing the dough instead of using a machine. You will soon realize that freshly baked old world bread can be had at home and there is no need to travel to a different country to enjoy it.
Image Credits - ifoodtv
Try These Old-World Breads For Their Layers Of Taste