Top 5 Healthy Foods To Eat At Restaurants

16 Jan 2011
It is always a treat to eat out but do you know which are the best healthy foods to eat at restaurants? Usually the moment we enter an eatery, we somehow forget all those healthy foods that rule our meal times at home. So, how do you choose the best 5 course healthy food plans to eat at a restaurant? Read on…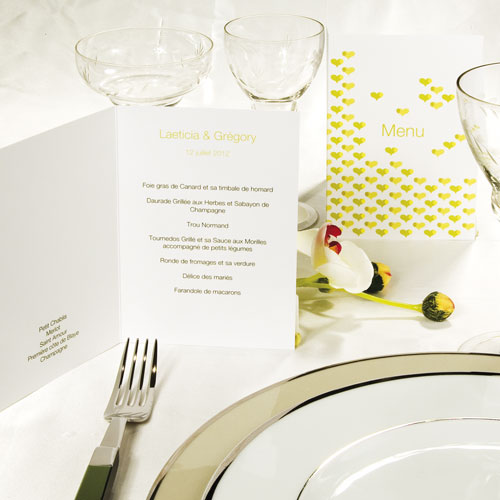 The most important thing to keep in mind while choosing a menu of healthy foods to eat at restaurants, is to remember that the ambience may be mighty and large; but your calorie content shouldn't be so. Since, the primary concern of most restaurants is to give you rich and heavy meals, you can customize each course to suit your body and nutrition needs.
Now that you have these ideas in mind, let me give you my Top 5 menu that you can always manage to get while ordering healthy foods to eat at restaurants:
1. Single slice of Veggie Pizza/grilled sandwiches/Deli Sandwiches/Small Hamburgers
2. Bean Burrito
3. Baked potato salad with salsa sauce topping. Side salads with par boiled corn, bell peppers and lettuce.
4. Frozen Yoghurts
5. Soups like Thukpas, Chicken Noodle soup or veggie cream soups.
Eating out is a treat, it doesn't need to be a unhealthy feat for your tummy! 
 My top 5 healthy foods to eat at restaurants are;
COURSE 1- Soups, Instead of choosing a soup that is too light  and less nutritive, go for something that is filling, nutritive and healthy, for example, the Vegetable-Chicken brown rice soup or the all veggie broth soup as shown in the video below,
Choosing a healthy food like this at a restaurant will ensure that you do not go about ordering extra snacks and build up a healthy appetite.
COURSE 2-Salads, if you are the kinds who enjoy lingering with dinner and enjoying the conversations, then instead of ordering fries or potato chips, ordering a salad as a side dish. Remember to ask for a light sauces see the table below to get an idea of which salad dressing to order. I recommend Salsa or mustard sauces instead of Mayo or Margarine based sauces. Remember while ordering for healthy foods to eat at restaurants, order most veggies and chips are not vegetables!
Dressings & Sauces(per ounce)
                  Calories      Fat(g)        Fibre(g)     Sodium (mg)
BBQ Sauce
50
0
0
330
Boston BBQ Sauce
42
0
0
289
Italian Dressing
60
6
0
330
Lite Ranch Dressing
50
5
0
300
Marinara Sauce
17
1
1
43
Parmesan Cream Sauce
64
6
0
181
Salsa
8
0
0
170
Sour Cream
35
2
0
16
Thousand Island Dressing
70
7
0
220
COURSE 3-MAIN COURSE, If you are a vegetarian choose anything between Brown rice vegetable dishes or any vegetable patties which come with all natural goodness. While looking for healthy foods to eat at restaurants try and pick whole grain wheat breads with healthy food proteins like baked beans, tofu or even cottage cheese with vegetables.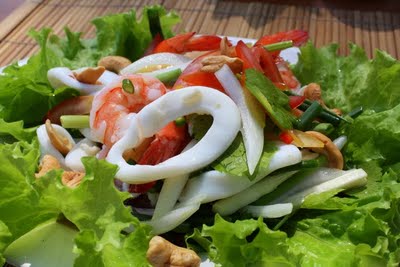 If you are looking for an option of healthy foods which are non-vegetarian, go for lean protein foods like Fish, Chicken or Sea-foods. Avoid heavy foods like beef or any kind of red meats when opting for healthy foods to eat at restaurants. Try a whole wheat brown turkey sandwich rather than a heavy cheeseburger.
COURSE-4 SIDE DISHES, Instead of choosing side dishes that are margarine or heavy oil based, go for Olive oil based ones. One thing to keep in mind while ordering healthy foods to have at restaurants is the taste that you enjoy. Go for sweet and sour dishes like Kimchee salads or Olive oil sauté veggies as they are healthy and filling too.
COURSE-5, Sweet dishes, the most enjoyable part of an evening out is the dessert.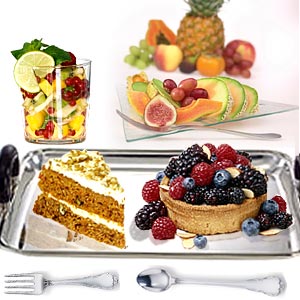 No matter how much of the healthy foods you have had, there is always space to squeeze in the sweet toppings! While pondering which dessert would fall under the category, healthy foods check out some options like the following options, or you could go with my ever favorite flavored frozen yoghurts.
 Image Credit-jackson4senate.com, thaifoodrecipehit.blogspot.com, lxixixl.com
Video Credit- iFood.tv
Top 5 Healthy Foods To Eat At Restaurants