Top 5 Healthy Superbowl Food Ideas

14 Jan 2011
Superbowl is just around the corner and we all know that it is not just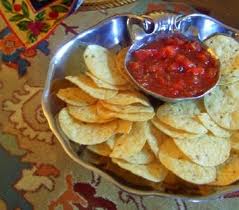 about the game but the food plays an important part of this favorite event. In order to avoid store-bought food loaded with sodium and fat, we have come up with the top 5 healthy superbowl food ideas that are easy to prepare and fun to eat.
Healthy Superbowl Food Ideas
Smoky corn and black bean pizza – for this healthy superbowl food get the ingredients ready including the pizza base. Toss in the beans, tomatoes, greens and avocado with a little bit of vinegar and grill.

Avocado-corn salsa – make a fresh salsa of avocado and corn to be eaten with sautéed fish.

Boneless buffalo wings – pan fry the chicken tenders dusted with whole wheat flour and cornmeal. Drizzle tangy pepper sauce on top.

Oven fried zucchini sticks – slice zucchini into sticks and coat with oil. Oven bake them until crisp and enjoy this healthy superbowl food with marinara sauce.

Microwave potato chips – make thin slices of the potato, toss with olive oil and microwave until crisp. These potato chips healthy superbowl food since they contain less salt and less oil.
Enjoy the superbowl with these great healthy superbowl food ideas!
Image courtesy: brentwood.thefuntimesguide.com
Top 5 Healthy Superbowl Food Ideas