Pick Up One Of These Salty Snacks - But Be Forewarned
10 Jan 2011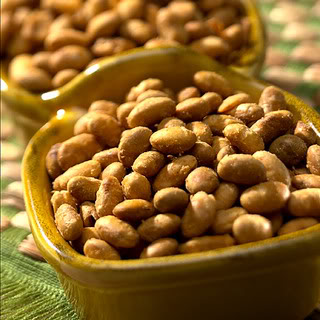 Irrespective of dieticians' warnings against unhealthy foods, we get attracted towards salty snacks. Here is a list of not-so-good not-so-bad delicacies - Pick Up One Of These Salty Snacks - But Be Forewarned!
Sea's Gift Roasted Seaweed Snack: Roasted seaweed snack is not very good to taste as Lay's snacks. But, the good part is that it is rich in Vitamins C and A and doesn't harm much if you continue eating this light but salty snack. One ounce of seaweed snacks is equals to 168 calories.
Glenny's Soy Crisps: The salty and peppery flavor of Glenny's Soy Crisps will not make you feel guilty even if you eat half a bag of it. They at least fulfil the need of 25 grams of soy protein a day, which is required to lower cholesterol. Cheddar, Barbecue, and Fancy Fudge flavors fulfil the same way.
Popchips: How could salty snacks made of potatoes be nutritious? But these salty potato flakes and potato starch that are popped under extremely high pressure are satisfying. They are little bulkier than typical chips, crunchy and quite salty with 120 calories per ounce.
Yogi Chips: The melt-away consistency of very crunchy Yogi chips may remind you of eating a Pringles' product. But it is a little healthier as it will help your earn two grams of fiber on consumption of every 24 chips. It is made with the root of Yucca plant, which is mashed into the paste and then deep-fried in sunflower oil.
Gourmet Spicy Black Bean Tortilla Chips: Despite its high sodium content, Gourmet Spicy Black Bean Tortilla Chips can make your boring salsa flavorful and delightful.
Popghum: Grains are not necessarily healthier especially if they are coated with layers of salt and oil. But, air-popped sorghum grain is a salty snack that is made in very little oil and is more substantial than popcorn. It has a nut-like flavor without hulls that tend to get stuck in your teeth. One ounce of its consumption will gain 140 calories.
Snikiddy Baked Fries: Snikiddy baked fries taste like French Fried potatoes and gives the crunchy pleasure of cheese puffs and a scumptious choice of salty snacks. Baking and seasoning potato and cornmeal dough makes it.
Edamame: This 90-calorie salty snack is made of whole green soybeans and is rich source of cholesterol-lowering soy protein. Half-a-cup of the snack has half grams of protein, 3gms of fiber, 7.5gm of protein and a little vitamin C, iron and calcium.
Dry-Roasted Pumpkin Seeds: Packed with iron, protein and magnesium, this less than 100-calorie snack can be considered salty still healthy.
Image Credit: intent
Pick Up One Of These Salty Snacks - But Be Forewarned