3 Easy Mahi-Mahi Recipes To Try At Home
31 Dec 2010
Mahi-mahi is one of the popular fish, with which you can prepare various delicious dishes.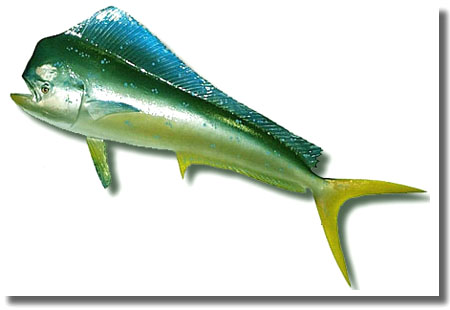 Here you will find 3 easy mahi-mahi recipes to try at home. These easy mahi-mahi recipes ideas can bring a change to your regular meals. You don't have to spend lot of time at the kitchen to prepare these mahi-mahi items.
Quick & Easy Mahi-Mahi Recipes
Grilled Limey Mahi-Mahi
You should use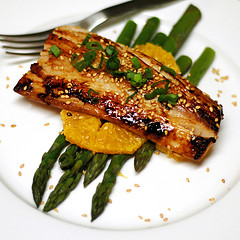 mahi-mahi fillets to prepare this dish. Season the fillets with salt and freshly ground black pepper. Next prepare the marinade by mixing lime juice, olive oil, finely chopped garlic, parsley, and Dijon mustard. Marinate the fish fillets using this marinade for at least couple of hours. Next, grill the marinated fish fillets on preheated grill until both sides are done. Brush the fillets with the remaining marinade during the grilling process. Serve this warm by garnishing with chopped parsley.
Mahi-Mahi Sweet and Sour
Take the mahi-mahi fillets to season with salt and pepper. In a medium bo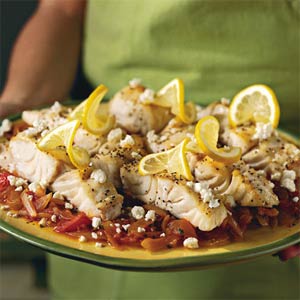 wl, mix olive oil, balsamic vinegar, soy sauce, grated ginger, grated garlic, sugar and some amount of water. Put the fish fillets inside this marinade and place the bowl inside the refrigerator for at least half an hour. After marinating the fish, place them on a prepared baking tray. Pour the remaining marinade in a skillet and prepare a glaze out of this by heating up. In the mean time, broil the fish fillets inside the broiler. Broil both sides until you get the golden brown color. While serving, spread the glaze over the fillets and serve warm.
Mahi-Mahi With Vegetables
Use the fish fillets to cut strips out of them. Season these strips with salt and freshly ground black pepper. In a heated skillet, sauté the chopped onions along with chopped garlic and mushroom slices. When the onions turn light brown add white wine to the skillet. Squeeze fresh lemon juice over it and cook for 5-7 minutes by covering with a lid. Remove the lid and flip over each individual fish strip to cook the other side. When the fish strips are cooked, put them aside from the skillet. Prepare a cornstarch solution by diluting cornstarch powder with water. Add this over the vegetables into the skillet. When the sauce thickens remove from heat and serve over the fish strips.
Image Courtesy:browntaxidermy.com, about-recipes.com, find.myrecipes.com
3 Easy Mahi-Mahi Recipes To Try At Home