How Long to Simmer Frozen Vegetables?
21 Dec 2010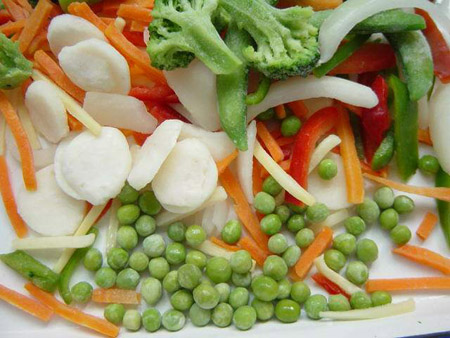 How long to simmer frozen vegetables depends on the type of vegetable you have and whether they had been cooked once prior to freezing.
Frozen vegetables are a convenient and nutritious option when fresh vegetables are not available. 
Function

Hard boil a pot of water and add the vegetables to it. Thereafter, bring the water just to a normal boil again and then turn it down to a simmer. Simmer for about 3 to 5 minutes and then check for tenderness. If you feel they are tender, you must drain them. If not, keep simmering the vegetables until they become tender.
Frozen Leaf Vegetables

Thaw leaf vegetables such as spinach a bit before cooking them so they come apart easily. Put them in water which has already been boiled and finally simmer it. Simmer it for just about 1 to 2 minutes.
Overcooking

Watch the vegetables closely in order to avoid simmering them for too long. Overcooking your vegetables will result in a mushy texture apart from immense loss of nutrient value. 1 half cup to 1 full cup of water per one cup of vegetables is perfect amount for simmering, as the vegetables will release some amount of water as they cook.
Image credits : mercury5sky.com
How Long To Simmer Frozen Vegetables?