5 Must-Eat Foods For Women
7 Dec 2010
A woman performs her different roles as a daughter, sister, wife, mother, woman with complete dedication and honesty, sometimes at the expense of her own health.'5 must eat foods for women' has been written for every woman out there who tends to take her own health for granted. Ensure an overall good health by including these foods in your daily diet and take care to not take your own nutritional needs for granted.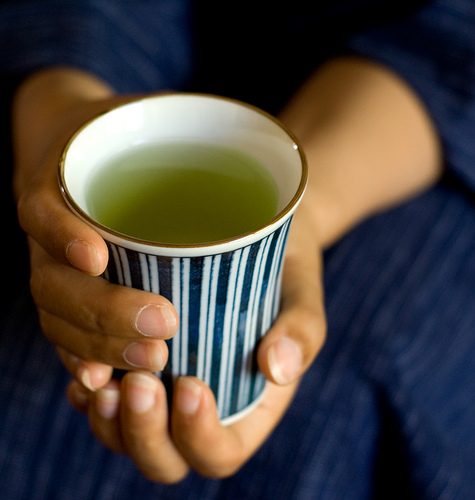 Women must eat these foods to ensure that their body's nutritional needs are being met properly. 
Green Tea
Everyone is aware of the health benefits of drinking green tea, but replacing our regular tea with the green tea proves to be easier said than done. Green tea is an excellent agent that helps fight headaches and depression. A rich source of anti-oxidants, green tea also helps in reducing the cholesterol levels in the body and helps in improving the metabolic rate and fights allergies.
Nuts
Nuts contain good fats which help in reducing cholesterol in the body and are an excellent source of proteins, vitamins such as Vitamin B, Vitamin E, and protein. Nuts are extremely helpful for fighting heart diseases and cancer. Nuts can be eaten sprinkled over salads, cereals or stirred in yogurt. 
Ragi or finger millet
An excellent source of amino acids, essential vitamins like Vitamin B and A, phosphorus, iron and calcium, finger millet caters to your body's nutrient needs, in a wholesome manner.A recommended food item for women during their pregnancy or the lactation period, this food grain is essential to prevent any iron or calcium deficiencies. High in fibre, it helps in regulating the blood flow and aids in weight loss.
Berries
Berries are a rich source of fibre which gives the body a feeling of fullness and helps in reducing weight. Berries contain protective plant oxidants that help in reducing the risk of diseases and also help in preventing memory loss. Eating three bowls of berries every week is sufficient to meet the body's requirement. 
Leafy vegetables
Every woman should consume leafy vegetables to meet her body's daily minerals and nutrients requirement. Green leafy vegetables such as spinach, fenugreek, broccoli, asparagus etc are a storehouse of fiber, and essential minerals such as calcium, iron, magnesium and potassium. Including them in your daily regime is a must to meet the body's mineral requirements.
Image credit: thefashionablehousewife.com
5 Must-Eat Foods For Women