How to Peel and Seed Tomatoes
8 Oct 2010
The first step in preparation of tomato sauce is peeling and seeding tomatoes. Here's how you can go about it.
Peeling the tomatoes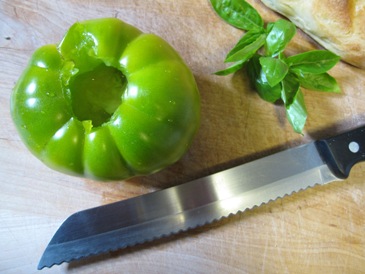 Separate small green stalk of the tomato with the help of knife.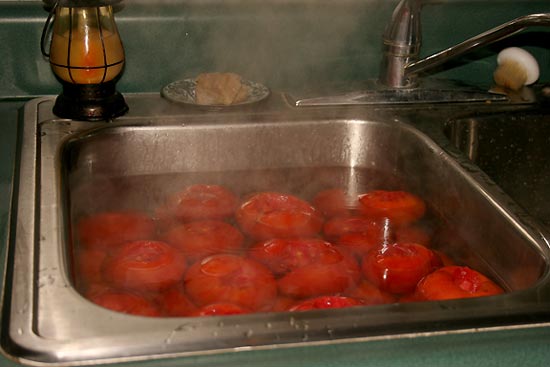 Boil a half pot of water (enough for submerging tomatoes). Once water gets boiled, dip tomatoes in water and allow them to remain in this way for almost 20-30 seconds or more. The skin will start splitting. Take care that tomatoes should not be overcooked.

 
Transfer the tomatoes from boiling water pot to cold water bowl. Immerse it completely in the cold water till the tomatoes are ready for the peeling.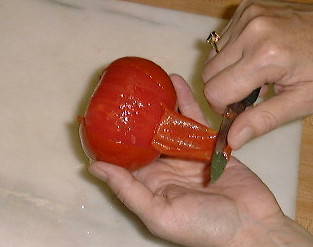 Once the tomatoes are completely cooled then remove it from ice water and start gently peeling it with sharp knife end.
Seeding Tomatoes
For seeding cut the tomatoes into half.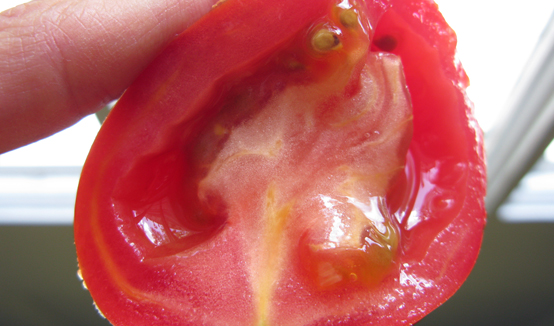 Squeeze half of the tomato in one hand and pull out the seeds with other.
Now the tomatoes are ready to be used in your favorite recipes.
Image courtesy: urbanlandarmy.com; grit.com;  3.bp.blogspot.com  0.tqn.com;  learninghowtocook.com;  honestfare.com
How To Peel And Seed Tomatoes