How To Serve A Traditional Irish Breakfast

7 Oct 2010
Irish traditional breakfast is a great way to start the day. During my brief interaction with an Irish family, I got to know how to serve a traditional Irish breakfast which is quite popular.  It is a healthy and nutritious breakfast and has a special style of presentation. Here are some interesting facts which I learnt about serving Irish breakfast and which I wish to share with you.
Setting the table in the right way is quite important – if table is not set with a clean tablecloth and cloth napkins, it is not possible to sit for breakfast. Irish women often design special napkins and tablecloth for their breakfast table which they love to display – if you are creative and have the inclination, you can even try out designing tablecloth and cloth napkins. On the table, you should place small glasses filled with squeezed orange juice, fresh cream, fresh warm bread, butter, sugar and teacups.
You can start serving breakfast by brewing a large pot of breakfast Irish loose-leaf tea. You can serve it as soon as everyone settles down at the table. Serve it with homemade ginger cookies or ginger pastries. Serve tea in cups and keep a pot full of hot tea ready, so that your family can help themselves whenever they feel the need.
As your family and friends settle down, you can serve them a bowl of hot oatmeal with some fresh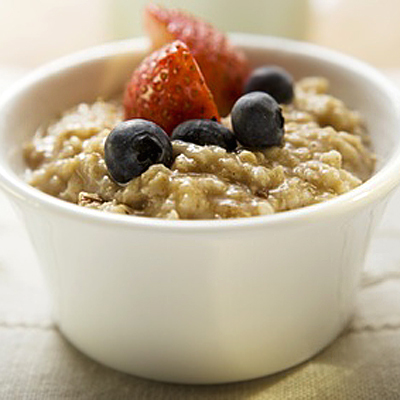 fruit slices, while you prepare to serve the rest of breakfast menus. Choose fresh slices of strawberries and pineapples to be served with oatmeal. Fresh cream can also be served for some additional rich taste.
Irish bacon is a must for Irish breakfast. You can fry many slices of fresh Irish bacon (usually soft and not crispy) along with sausages. Once you have fried these pieces, you can keep them aside and well covered under a clean towel, so that you can serve them later on.
Black breakfast pudding is also associated with Irish breakfast – so do not miss out serving this. Use special cutlery for serving black pudding and do not forget to place an extra serving of the pudding on the table. You can slice two fresh tomatoes in half and serve them with the pudding.
Eggs make any Irish breakfast complete. You can scramble eggs, boil them hard or just serve poached eggs. Sprinkle some fresh cheese as toppings on poached eggs for additional taste. Keep egg variations in plenty so that everyone can pick up their own choice of any egg dish.
Image credits: media.tulsafoodblog.com.s3, static.blogcritics.org
How To Serve A Traditional Irish Breakfast