How To Find Healthy Food In Paris
4 Oct 2010
Being a city of foodies, you will find foods from all over the world in Paris. So, finding healthy food in Paris will not be too difficult for you. A friend of mine recently visited this famous city and when I asked him about how to find healthy food in Paris, he gave me a big list of healthy restaurants in and around the city. Here I am sharing this list with you.
The Gentle Gourmet
21 rue Duret (75016)
It is one of the vegan restaurants of the city serving international and western cuisine prepared with organic food ingredients. Menus are prepared mostly using the local and seasonal foods. They maintain strict regulation to prepare their food as non-gluten, low-salt, low-sugar, nut-free etc. The restaurant offers gourmet as well as bistrot meal. You should make a reservation before 2pm, if you want to attend the dinner.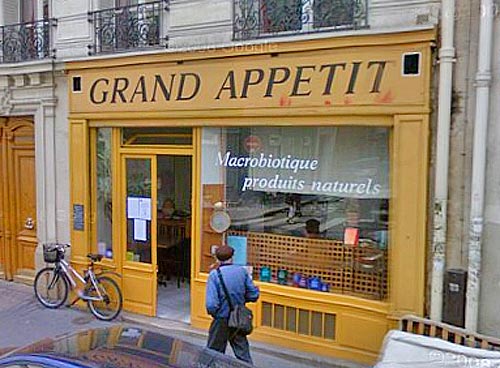 Grand Appetit
9 Rue la Cerisaie (75004)
This vegan restaurant serves macrobiotic and organic food to the guests. It is an ideal destination for the sushi lovers, as you can get wide choices of veggie sushis. In addition to this, you can also select among the savory soups, delectable vegetable platters, lip smacking lemon tart and other vegetarian dishes.
Green Garden
20, Rue Nationale (75013)
You can enjoy delicious vegan specialties in this small and cozy Asian and Chinese vegetarian restaurant. The menus are prepared with organic and macrobiotic ingredients. The mockmeat recipes are quite incredible to taste. The restaurant is operated by a group of vegan people, who have modified themselves since 2009.
Loving Hut
92, Boulevard de Beaumarchais (75011)
This restaurant is a part of the international chain of vegan foods and it serves delicious vegan foods in Chinese, Asian and French culinary styles. The restaurant also serves non-alcoholic beverages including coffee and others.
Voy Alimento
23 rue des Vinaigriers (75010)
This vegan Paris restaurant is attached with a plant shop and juice bar. The adjacent plant shop sells unique plants from Andes Mountains, Amazon basin or desert area. The juice bar offers a variety of beverages prepared from their own products, including cocoa, urucum, acerola, purple corn, Klamath etc. The restaurant offers recipes containing organic plants and micro-algae.
Joy in Food
2 Rue Truffaut (75006)
This small and cozy vegan restaurant is much popular among the foodies of the city. Being here, you can choose your selection from a wide variety of options like soups, salads, ragouts on rice, vegetable tarts, desserts etc. They also serve organic wine to their guests. If you are missing your home, then their homestyle cooking will make you feel at home.
Le Potager du Marais
22, Rue Rambuteau (75003)
If you want to taste traditional vegetarian meals from French culinary style, then this small and rustic place would be ideal for you. The wide selection of vegan menu includes soups, pate, gratin, tarte, patty, moussaka etc. Among the vegan dessert specialties, lemon bars, blueberry bundt and carrot cake are must-try.
Pousse-Pousse
7, rue Notre Dame de Lorett (75009)
The uniqueness of this vegan restaurant is that you can get raw foods along with the cooked ones. The chef of this gluten-free restaurant is very particular to use ingredients like seaweeds, sprouts, fresh pollen etc. Some of the vegan style items are the organic bread, raw dried crackers, panna-cotta, hot chocolate cake, fresh fruit salad and many more.
Image Courtesy: greenhotelparis.com, scope.lefigaro.fr,
How To Find Healthy Food In Paris