How To Find Healthy Food In New York
1 Oct 2010
How to find healthy food in New York? People in the city of New York are quite health conscious, so it is not difficult finding healthy food in New York. Here you will find a list of 10 healthy destinations, where you can safely put a bite on your food.
(V) Vegetarian Sandwich Bar
1259 Park Ave, New York NY10029
This is the place for great tasting and fresh vegetarian sandwiches. They use fresh bread and fresh
vegetables to prepare their sandwiches. You can taste a variety of sandwich preparations based on different cuisines.
40 Carrots
1000 3rd Ave 7th Fl, New York NY10022
It is another healthy choice for the food lovers of the city. Here you will get to eat fresh foods of excellent quality. It is also famous for the frozen yogurts, another healthy choice for the foodies. You can try with various toppings to make it more delicious.
Angelica Kitchen
300 E 12th St, New York NY10003
This is one of the best vegan restaurants in this part of the city. Here you will get a great variety of delicious, healthy, organic-plant based foods to select from. The chefs of this restaurant do not use any preservatives, refined sugar, animal products, dairy or eggs to prepare the foods.
Kate's Joint
58 Avenue B, New York NY10009
This place serves some of the amazing delicacies for the foodies, which are prepared from fresh and top quality ingredients. The nachos, the pastas, the burgers and the salads all are truly fantastic. The restaurant uses all vegan products like vegan cheese or veggie burgers to serve their customers. The McKate Veggie Burger is a specialty menu among the others.
Healthalicious
1594 2nd Ave, New York NY10028
Here you can get all sorts of healthy options like whole grains, lean meat, fresh fruits and vegetables, non-fat dairy items, baked and roasted chicken and all. The restaurant has a zero-tolerance policy for additives and preservatives. You will get a bunch of selections to choose your menu such as soups, salads, sandwiches, burgers, wraps, platters etc.
Good Health
1435 1st Ave, New York NY10021
This famous health food destination serves best quality items for the lunch, dinner and brunch time. The macrobiotic supreme platter is one of the favorites at this place, which is made with a variety of healthy ingredients. Similarly, the Grand Canyon omelet, sweet potato soup, banana cream pie are some of the delicacies served here.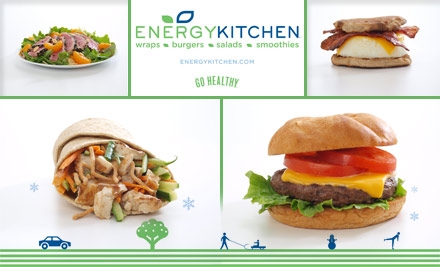 Energy Kitchen
82 Christopher St, New York NY10014
Enjoy low fat, low carbohydrate, high protein and simultaneously delicious foods at this place. All foods are made to serve less than 500 calories and most of them are either grilled or baked or steamed instead of fried. This chain of restaurants offers a wide range of entrees for their customers.
Dojo
14 W 4th St, New York NY10012
This place is famous for their wide array of healthful and vegan options. The Hajiki Tofu dinner is one of the specialties to go for. They also serve healthy non-vegetarian preparations made with lean meat, fish or eggs.
Candle Cafe
1307 3rd Ave, New York NY10021
This restaurant has been dedicated to offer healthy and nutritious food to the individuals. The foods here are prepared using farm fresh vegetables and spices. They also care for nature by reducing the carbon footprints by serving organic and seasonal foods.
Blossom Gourmet Vegan
187 9th Ave, New York NY10011
The restaurant serves organic vegan cuisines to encourage healthy living for every individual. The ambiance is elegant and the food is incredibly delicious with plenty of hearty choices.
Image Courtesy: justdessertsnyc.com, groupon.com
How To Find Healthy Food In New York