How to Make Healthy Choices at Chinese Restaurants
30 Sep 2010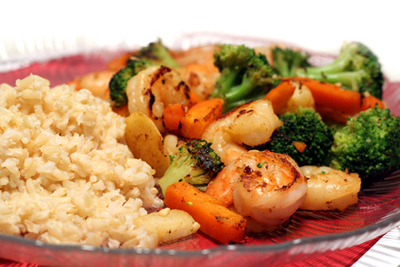 I was reading an article in a newspaper regarding "How to go about making healthy choices at Chinese Restaurants"? Being an avid Chinese food lover and a health conscious eater, this article on making healthy choices at Chinese restaurants served as a perfect guide for me. Then, I thought of sharing this information on the newspaper with other Chinese food lovers too.
Here is how you can make healthy choices at Chinese restaurants:
Avoid Fried Fancies: Most of the Chinese food items are fried, and served with fatty sauces, or other assortments, containing high amounts of sodium. It is generally observed that most of the people  love to have eggrolls, wontons, crab Rangoon, sesame chicken, spring rolls etc. The appetizers served during meals are deep fried.
Instead of rooting for fried fanciful appetizers, you can order low fat soups and salads like fresh green salad and seaweed salad, because they serve as good fillers too. The other drawback of these soups is that they contain high amounts of sodium, so you should limit your soup intake to one cup.
Avoid fried rice's: Chinese cuisine is famous for its rich assortment of fried rice recipes, which are loved and savored by thousands of Chinese food lovers around the world.  It's very difficult for any food lover to forget the aroma of the Yangchow Fried Rice, Chicken Fried Rice, Shrimp Fried Rice and Lap Cheung Fried Rice served at the Chinese food joints. 
Next time, you could simply ignore the white rice delicacies to opt for healthier brown rice Chinese dishes. Brown rice is rich in vitamins and fibers and they also contain nutrients like magnesium, zinc and manganese. Respecting the tastes of cautious eaters, now-a-days, most of the Chinese restaurants serve food items prepared using brown rice.
Chipsy Chopsuey:  Most of the Chinese Chopsueys are prepared using meat, vegetables, and white sauces. Instead of avoiding your favorite Chopsueys altogether, you can opt for ones prepared using lean meats such as shrimp and chicken. Also, don't forget to ask for extra vegetables.
Stick for Vegetables: The Chinese food fanatics are passionate about the Chinese preparations involving meat like pork, red meat, chicken etc, which are notorious for high saturated fat and cholesterol contents. So, next time try to stick to small doses of meat or go for vegetable preparations, which are equally tasty.
Opt for Cantonese cuisines: Cantonese cuisines such as steamed shrimps and stir fried vegetables make healthier food choices than their Chinese counterparts. Also, these preparations are made using fresher ingredients than the Chinese ones. Try to opt for Cantonese cuisines if possible.
Remember, making healthy choices at Chinese restaurants can save you from worries of fats and stomachaches!
Image courtesy: photos.demandstudios.com
How To Make Healthy Choices At Chinese Restaurants