How To Eat Neccio - The Italian Chestnut Flour
22 Sep 2010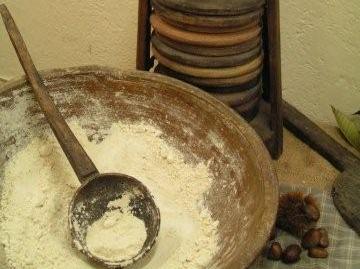 Farina di Neccio della Garfagnana or simply Neccio flour is the famous chestnut product from the Garfagnana region in Tuscany. I learnt how to eat Neccio during my trip to the Italian country side. If you ever go to the enchanting central region of Italy, you ought to learn the various ways of eating Neccio – you will surely love the epicurean adventure. If you are wondering what Neccio is, what is it made up of and how to eat it, then do read on…
;;,
Neccio is the Italian name for a type of chestnut flour traditionally prepared in the Garfagnana valley since the 7th or 8th century A.D. To make Neccio flour, the chestnuts are ground in a stone grinder and the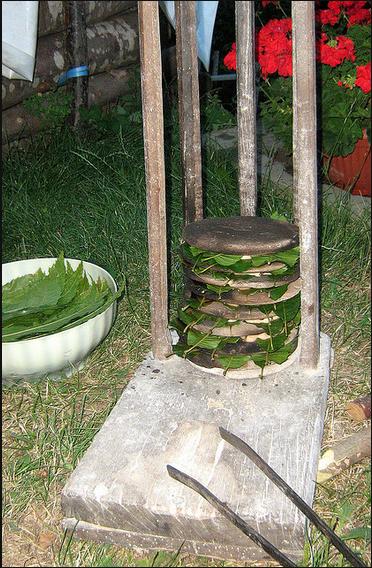 powder is mixed with water to form a slurry. This slurry is then dried between stones in a traditional stone structure called metato. After 40 days of slow drying, the paste is then milled into Farina di Neccio della Garfagnana. The resulting Neccio flour has a sweetish taste with a slightly bitter aftertaste. The Neccio from Garfagnana has recently been awarded the DOP (Protected Designation of Origin) status.
There are several ways of eating the Neccio; here I have listed the most popular ways of savoring this delight:
,
• Pane di Neccio: Pane in Tuscany refers to bread and Pane di Neccio is nothing but bread made from the chestnut flour. This bread is an excellent meal accompaniment and can be eaten at any time of the day.
,

• Polenta di Neccio: These are Waffles made from Neccio flour. It is made by slow cooking Neccio flour in a large cauldron along with boiling water. The Polenta di Neccio makes an excellent evening snack.
,
• Frittelle di Neccio: The Chestnut fritters are made by frying thick Neccio batter in lard or seed oil. The Frittelle di Neccio is best eaten with Ricotta cheese.
,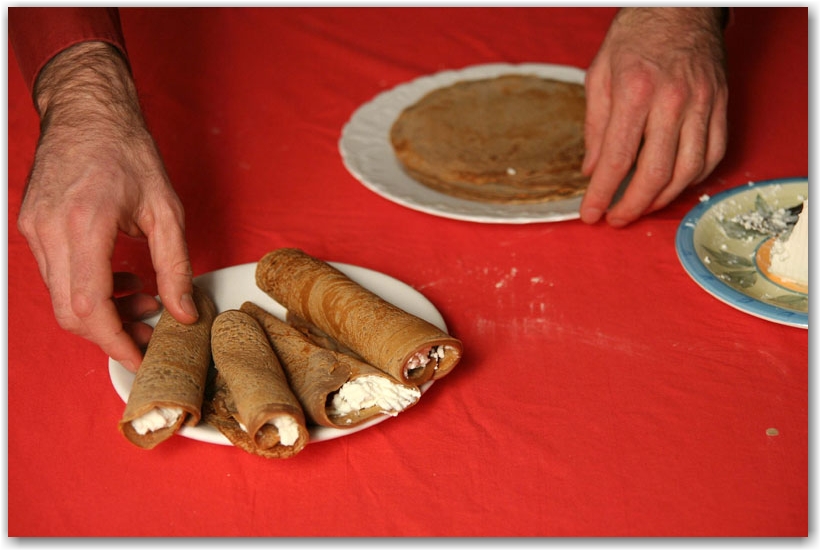 • Mantovana di Neccio con Yogurt: This is a type of Chestnut flour cake with yogurt cream topping. It is an easy to make and lovely to eat dessert.
l
• Budino di Farina di Neccio: One more sweet way of eating Neccio flour, Budino di Farina di Neccio is a type of chestnut pudding. Eat it when you wish for a dessert with a twist.
;
Well, these are just some of the ways of relishing Neccio flour. There are many other ways of preparing the chestnut flour. Do refer to this link for more chestnut flour or Neccio information and recipes.
'
Image Credits: flickr.com, taccuinistorici.it,  acquabuona.it, ingarfagnana.com
How To Eat Neccio - The Italian Chestnut Flour