How To Eat Afghan Kadu Bouranee - A Sweet Pumpkin Dish
9 Sep 2010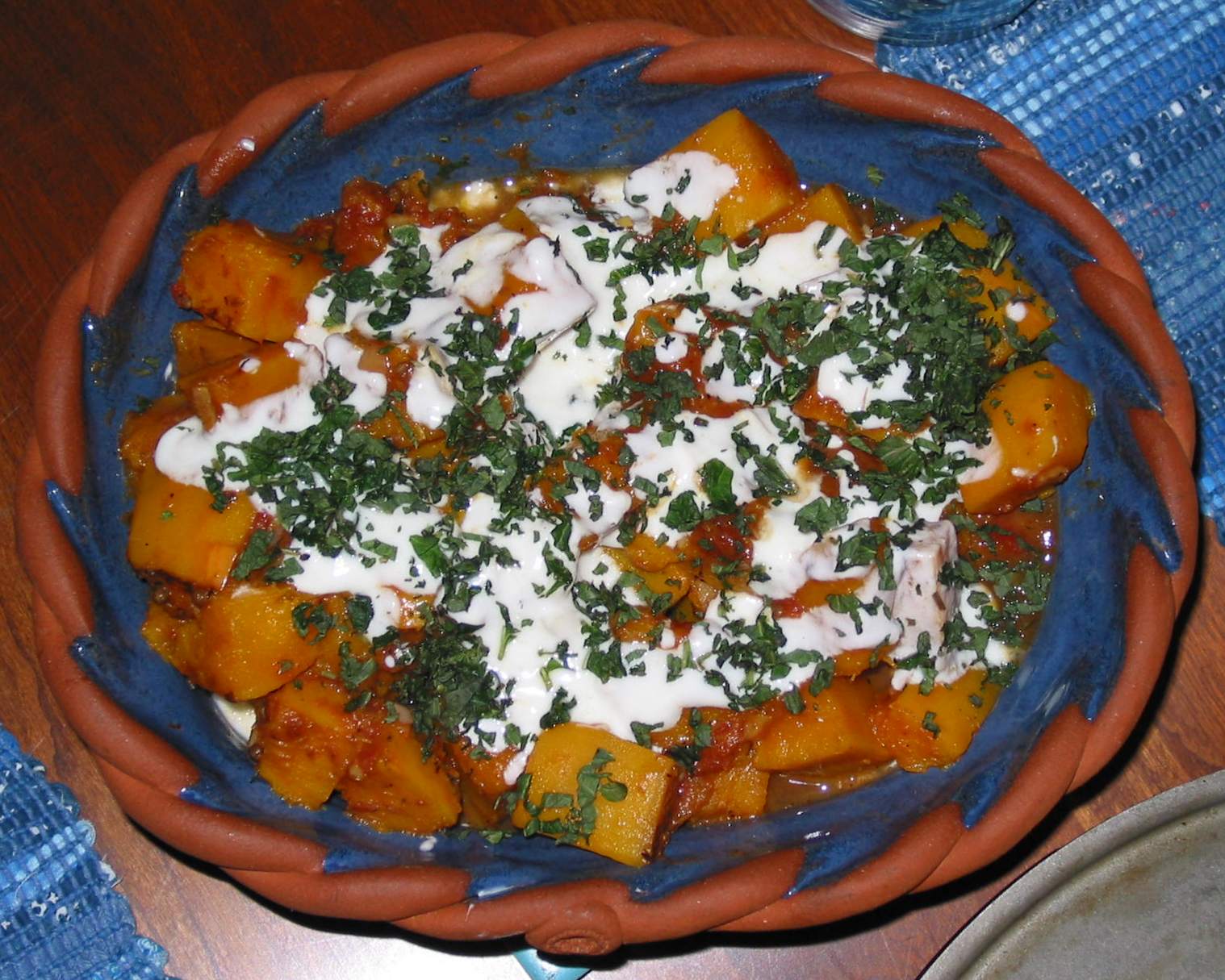 Nothing can match the hospitality offered in Afghanistan, I just happened to tell my hosts that I love pumpkins and the next thing I know – I am eating Afghan Kadu Bouranee – a delectable sweet pumpkin dish. Getting to eat Afghan Kadu Bouranee made me a wee bit nostalgic and made me think of all the pumpkin dishes that I relish back home. But then, I have to admit, Afghan Kadu Bouranee literally transformed the good old pumpkins into an exotic delight and I seriously don't remember pumpkins tasting so good before. So, without wasting any further time, here I am sharing all the details I could garner about this sweet pumpkin dish from Kabul…
Kadu = Pumpkin and Borani refers to a class of Afghan dishes prepared using a yogurt based sauce (chaka). Thus, Afghan Kadu Bouranee, also called as Kadu Boranee or Borani Kadu, is basically a sweet pumpkin curry like preparation made by frying chunks of peeled pumpkin with an assortment of typical Afghan spices, tomatoes, herbs, and condiments, and then topped with the traditional chaka (a type of sour yogurt), mint, and cilantro. Kadu Boranee, like many other Afghan dishes, shares a common lineage with a type of pumpkin curry popularly prepared in Tajikistan.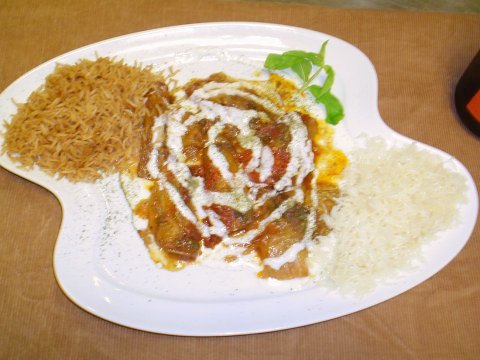 Traditionally, Kadu Bouranee is served as a part of the several side dishes served at a Dastarkhan (the traditional Afghan table spread). One is supposed to eat the pumpkin dish with Afghan bread (Nan-I-Afghan) or one of the many rice preparations.
.
To eat Kadoo Bourani with Naan, tear a piece of the flat bread and use it as a scoop to pick a morsel of the pumpkin dish and relish the delight. To eat the dish with rice, just mix a small serving of Kadu Bouranee with the rice preparation and enjoy the enhanced flavors of the 2 dishes.
.
Apart from these traditional ways of eating Kadoo Borani, I think the hot pumpkins combined with a cooling yogurt can also be used as a great appetizer, serve it as a part of the first course to give a touch of fusion to your regular buffet spread.
Well, these were some of the ways of eating Afghan Kadoo Bourani that I could think of. If you wish to prepare this delicacy at home then do refer to this recipe link and do not forget to refer to my earlier blogs on other Afghan cuisine.
Image credits: wdshowalter.com
How To Eat Afghan Kadu Bouranee - A Sweet Pumpkin Dish