How To Eat Osh Pyozee - Stuffed Onions From Afghanistan
7 Sep 2010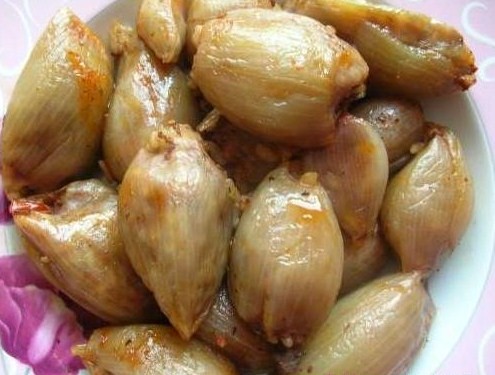 Eating Osh Pyozee for dinner yesterday made me realize how surreal and sublime Afghan cuisine is. Though I had tasted the Armenian Osh (I soon realized these are completely different recipes) and other such dishes before, I was quite eager to learn how to eat Osh Pyozee (may be just to find out how different or better this dish was from the ones that I had tasted before) and what an experience it was… Osh Pyozee is a dish that will make a diehard onion hater ask for second servings. I just can't wait to share all my knowledge of this Afghan dish with you guys, so read on….
.
Afghanistan, located at the idiomatic crossroads of diverse cultures, has been a mosaic of ethnic groups with diverse cultures, religions, and languages, which is well evident in its cuisine and food culture. Many of the Afghan recipes have close similarities with dishes from the neighboring countries like India, Pakistan, Iran, and China. Osh Pyozee, which literally translates to stuffed onions, is one such Afghan dish. It shares strong similarities with the Turkish Sogan Dolma and Bharwan Pyaz from India.
-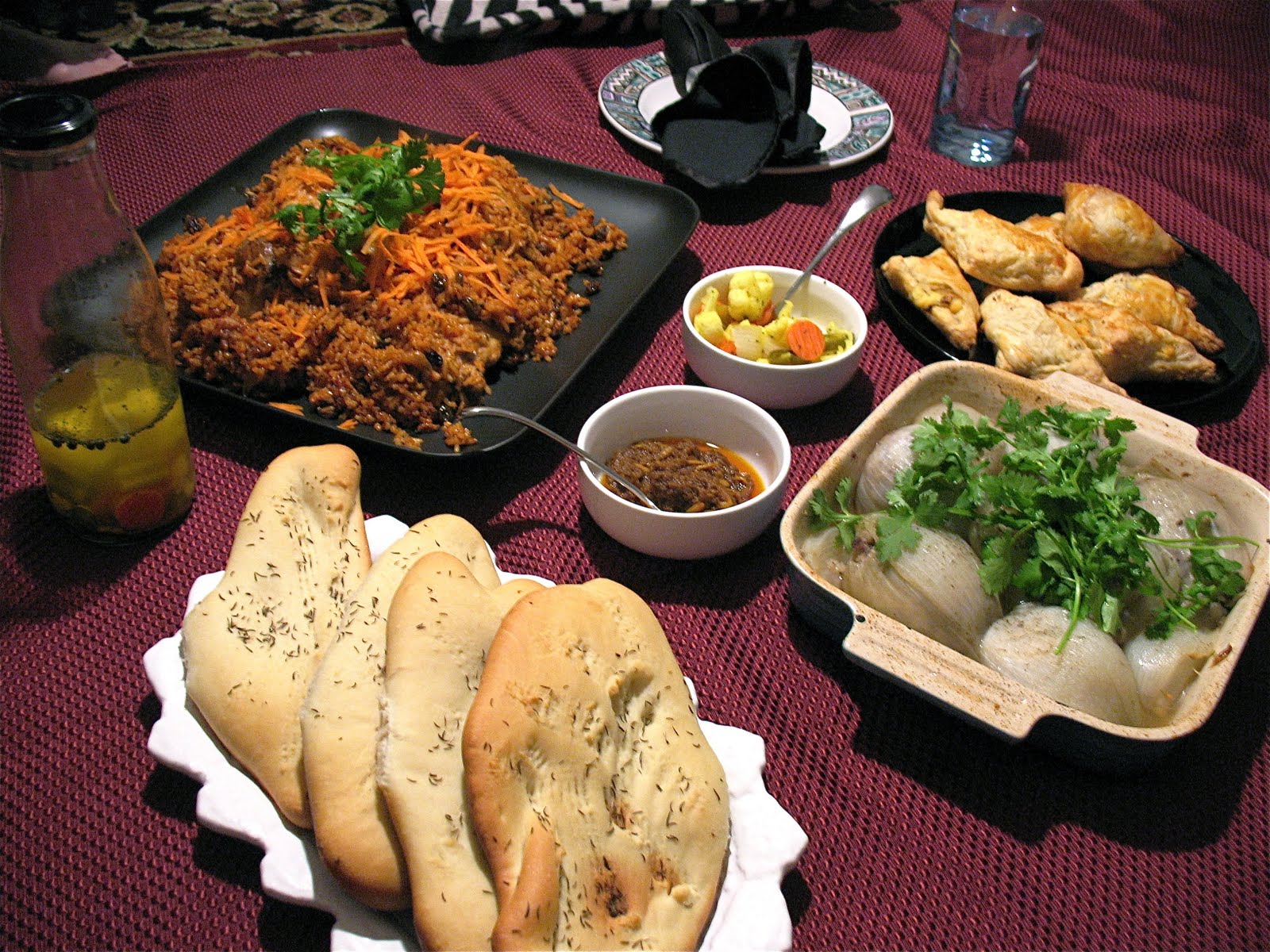 To prepare Osh Pyozee, individual layers of boiled sweet onions are stuffed with a mixture of spiced beef mince&sweet prunes, and cooked over low heat in an oiled skillet for 2 hrs. The stuffed onions are then presented as a part of the side dishes served in a traditional Afghan table spread called as the Dastarkhan.
-
Osh Pyozee is typically eaten with naan – the traditional Afghan bread. Just tear a piece of Nan-i-Afghan and use it as a scoop to pick an individual piece of stuffed onion and relish the delight. You may also choose to mix Osh Pyozee with the rice (Chalow) to enhance the flavors of the rice dish. Though, a non-traditional approach, you may also eat the Osh Pyozee as is along with some light green tea – the onions are sweet enough to complement your evening tea to the perfection.
.
So that's how you eat Osh Pyozee. Do check my previous blogs for further information on other Afghani dishes and Food culture of Afghanistan.
.
Image Credits: thehungerseattle.com, coolinarika.com
How To Eat Osh Pyozee - Stuffed Onions From Afghanistan