You are here
Home
»
Eating
»
How To Eat Dish
» How To Eat Cajeta? – Cajeta Here, Cajeta There, Cajeta Everywhere - For The Zealously Mexican !
How To Eat Cajeta? – Cajeta Here, Cajeta There, Cajeta Everywhere - For The Zealously Mexican !
When you think of the Mexican and confectionaries, then Cajeta should be the first thing to spring up in your mind. What is cajeta? How is it prepared and h
ow to eat cajeta
, to enjoy the taste of Mexican confection in its truest flavor?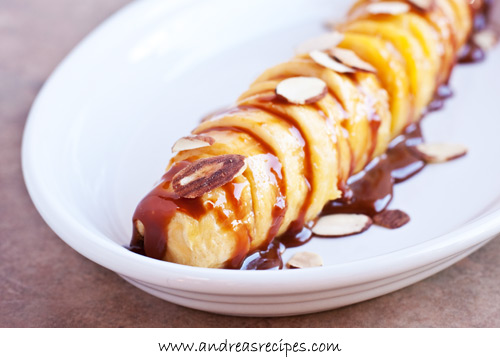 Cajeta is basically caramelized goat's milk. It could be a mix of cow's and goat's milk as well. The milk is sweetened, and along with other ingredients, is allowed to simmer for quite some time till it thickens to a large extent.
For the aficionados of Mexican cuisine, cajeta may be an add-on or topping to a mélange of dishes, but for the novice, a few tips on how to eat cajeta can help derive the best flavor of the confection.
•    If you are fond of ice –creams and are looking for ways to beat the heat with an ice-cream, then a drizzle of cajeta on your ice-cream adds to the icy splendor.
•    How to give a twist to the tale of a bread toast?  Jam, butter, peanut butter, cheese are the routine accompaniments. How about the Mexican syrup as a spread? Indeed, a yum way to eat the cajeta.
•    Not only toast but other bakes such as waffles, pancakes and crepes can use cajeta as a spread.
•    Cajeta can be used as a dip for fruits such as strawberries , apples and others of the like, just to add to the fruity flavor.
•    If you think that the oatmeal you have prepared needs a bit of pep-up, then add a spoon of cajeta to it, when it is piping hot.
•    You can add greater taste to your blueberry, bran, or maple muffins by adding a drizzle of  the 'sweetener' .
•    Now, if your brownies look mundane with the typical accompaniments, then simply swirl them in cajeta. This is one novel way to eat cajeta.
•    Your beverages, be it coffee or tea can get a 'high in the spirit' by adding a spoon of cajeta to the cup of the drink when it is hot.
•    Milk in all its pure-white appearance can get a 'face-lift' in looks and taste with a 'dash of cajeta seeping into the substance of milk and well, making you take in nutrition in a wholesome, forthcoming way.
•    The best way to eat cajeta, can also be ,'eat it straight from the cup', in its natural form.
With all those lip-smacking tips on how to eat cajeta, do you feel the fervor and passion rising, to make a dash for the food-item and make your day, the cajeta-way?
Photo Courtesy : andreasrecipes.com