How To Eat Flan - Caramel Custard?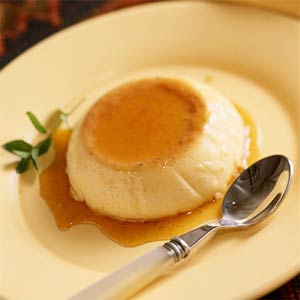 Flan is also known as caramel custard – most of us know how to eat flan because it is a very common dessert. However, we normally eat one or two variations of any dessert and believe it to be its only variation, until we get to eat another variation of it. When I ate flan for the first time I thought that it tasted only that way but soon realized that there were several variations of flan.

Eating flan in its several savory versions is a real treat…you will have a tough time in deciding which taste is better. Flan is actually an open topped pie which is very similar to quiche. It has a short crustpastry base which makes it different from tart.

Here are some variations of this famous Mexican dessert:

• It is known as leche flan in the Phillipines which is actually milk flan.

• When you taste it, you will realize that it is heavier than its other variations, as it is made of some extra egg yolks.

• You can eat flan in its steamed variety or in its baked form.

• Flan is very popular during festivals and celebration feasts.

Leche flan is eaten in another variety which is known as tocino del cielo. In this version you will get the less of sugary taste – the taste of egg dominates. This is often said to be a diabetic dessert, since the sugar content is less. However, it should be eaten in little portions as it is extremely heavy…store it in your refrigerator and eat little portions of the flan everyday.

You can also taste this wonderful dessert in its Japanese version. It is popular in Japan as a custard pudding and has several varieties and is sold under many brands.

Other variations in which flan can be eaten:

• Flan is served in French restaurants as a custard tart. It has a caramel crust as its topping which gives a new taste to the dish.

• It has a delicious fruit topping which is quite different from flan that is available in other countries. You can add seasonal fruits such as strawberries, blueberries, oranges, apple slices and grapes.

• Flan is loved as a crème caramel in many countries of the world.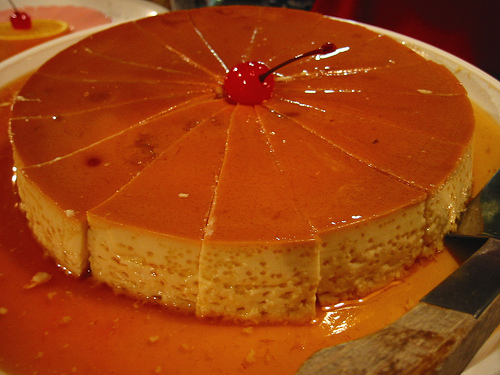 • Children love the taste of flan when it is served with scoops of their favorite ice-cream. Vanilla ice cream or strawberry ice-cream tastes best when eaten with flan.

• You can add toppings of your choice. Coconut toppings or rum raising toppings help to enhance the taste of this dessert.

• Chocolate can also be spread as a topping, especially if you are serving it to kids.

 

If you are spreading chocolates as its toppings, do not forget to add some nuts to add to the crunchy texture of flan.

Image courtesy: myrecipes.com, laylita.com, socypath.com