How To Eat Saganaki - Fried Cheese Flambe
30 Aug 2010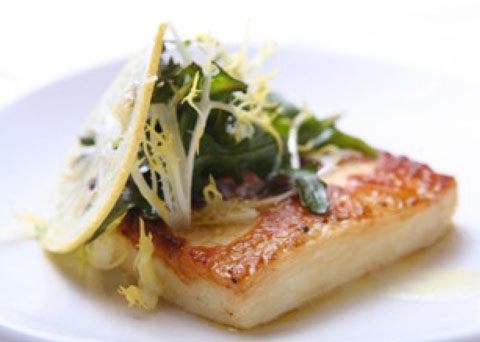 "You should not eat this at home – this is one of those Chef's special dishes," claimed my friend, as he tried to teach me how to eat Saganaki – the wonderful and almost seductive cheese flambé from Greece. I wasn't sure of what to expect, he had hyped up the things so much that I was getting a bit too wary…but then, once the waiter arrived with the most showy grilled cheese that I have ever seen, I knew the long wait and my friend's triad on ways of eating Saganaki were well worth it!
Saganaki, is a Greek appetizer or rather a meze dish, which is made from grilled or fried cheese. Traditionally the Greeks use hard, aromatic cheese like Kefalotiri, Kefalograviera, Mizithra, or Manouri to make this dish; however, the more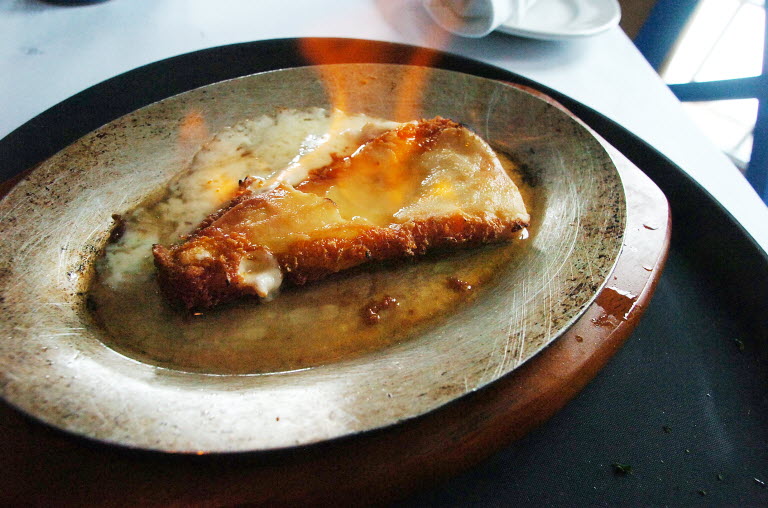 commonly available Feta cheese may also be used. To make Saganaki, cubes of cheese are fried or grilled in a special frying pan called the Sagani, and served hot in the same pan. The cheese, as a result of the frying gets a crispy crust and the insides become soft and runny – giving the dish an "OH so delicious" texture and flavor. To spice things up a bit, many chefs choose to drench the Saganaki in Ozu (local Greek alcohol) and create a kind of cheese flambé (set the cheese's surface on fire), the fire is then extinguished with lemon juice – a true foodie's eye candy.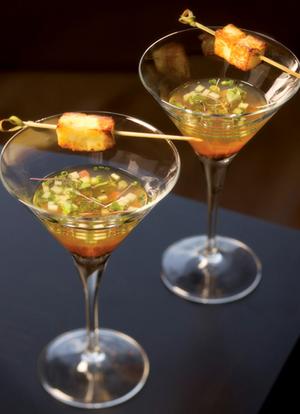 Saganaki, as I mentioned earlier is served as a part of the meze dishes or Tapas; however, it may also be served as the focal point of a large meal. If served as an appetizer or meze, the Saganaki is supposed to be eaten in small quantities (so all you gluttons beware) along with the rest of the appetizers or mezethes. As a main dish, you might choose to eat it with a piece of local bread (usually pita bread is served), or a bowl of Greek salad. Also, do not forget to order a serving of Baklava for dessert – the flaky pastry is the best compliment to the soft and runny cheese dish.
So, now that you know how to relish a piece of Saganaki, do not forget to order a serving of the Greek Flambe the next time you enter a specialty restaurant. Also, if you want to treat yourself and your dear ones to this exotic dish at home, do refer to these great recipes on ifood.tv. 
Image Credits: closetcooking.blogspot.com, realgreekrecipes.blogspot.com
How To Eat Saganaki - Fried Cheese Flambe