How To Eat Kongnamulbap - Rice and Sprouts Meal

30 Aug 2010
Kongnamulbap is rice and sprouts meal which is one of the most popular dishes of Korea. Meat is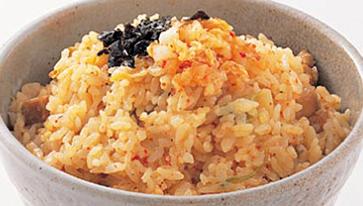 often added as per the preference of the people who will be eating kongnamulbap.  If you are still wondering if you should learn how to eat kongnamulbap, here are a few reasons:
• It is a very healthy meal.
• It wont cost you much – no matter where you choose to have it.
• It is very easy to prepare and can be eaten on an everyday basis.
I often prepare this meal at home – it makes a great item for lunch as well as dinner. The interesting part is that you don't need any other dish to have it – the combination of rice and trimmed sprouts makes your meal complete.
You can eat it in different ways if you wish to break the monotony of same taste and flavor – especially when you plan to eat it at home on a regular basis.
• Most variations can be brought in the choice of vegetables used in its making. Besides sprouts you can add beans, cauliflower, carrots, eggplant, onions and potatoes – it makes the meal nutritious and fulfilling.
• Pork is normally used – if you wish to bring a variation you can replace it with beef, lamb or chicken.
• Change the ingredients of the sauce which is poured on the rice. You can add vinegar or chili sauce to the existing soy sauce for enhanced taste and flavor.
Serve it hot in a plate and enjoy it with rice wine! You will surely love to eat it again and again.
Image courtesy: ileyasia.tripod
How To Eat Kongnamulbap - Rice And Sprouts Meal