HOW TO EAT MJEDDRAH?
27 Aug 2010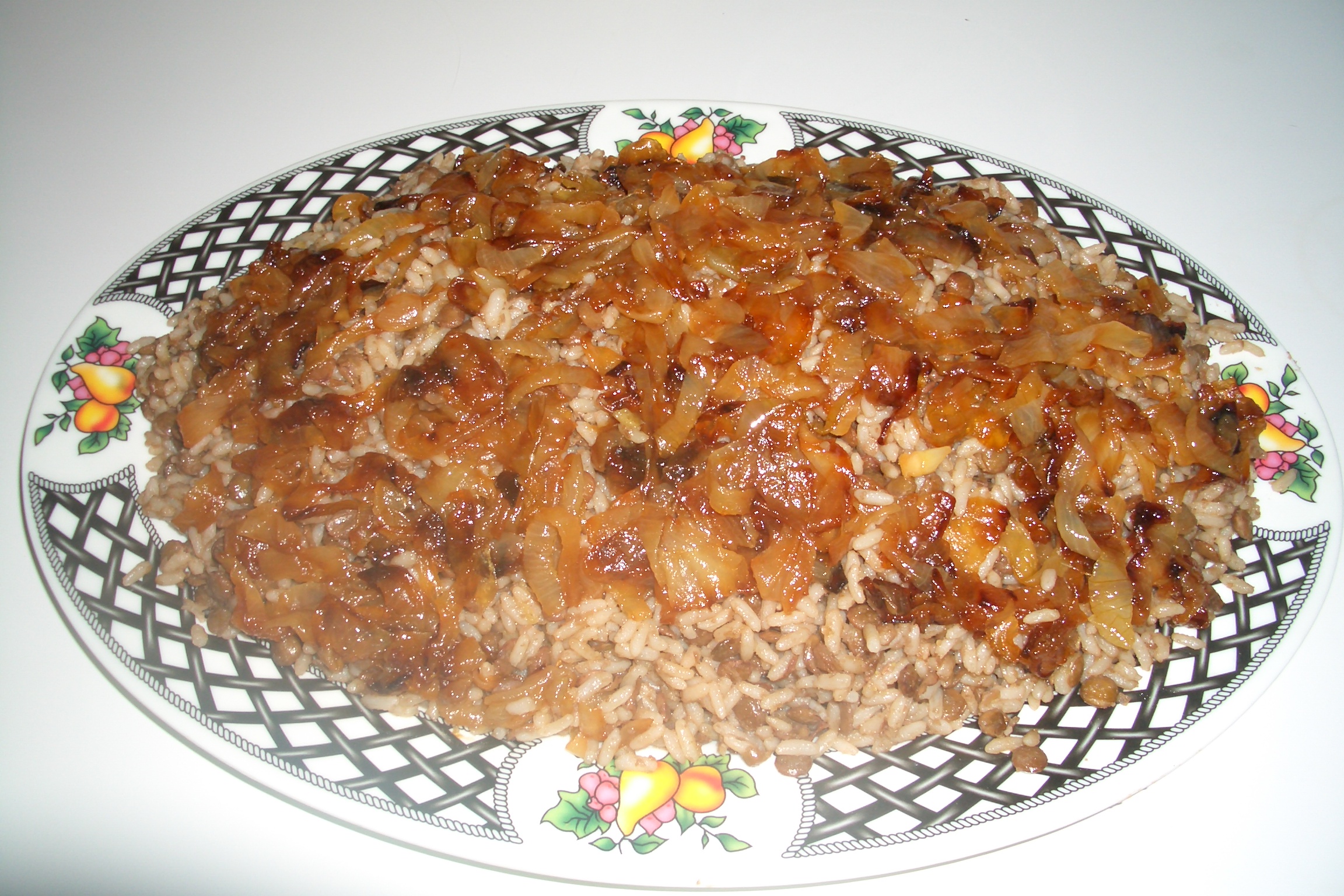 Cooked lentils are popular all over the Middle East and form the basis of many dishes. Mjeddrah, or Mujaddara, or mejadra, mudardara, or megadarra, consists of cooked lentils together with groats, wheat or rice, garnished with roasted onions that have been sauteed in vegetable oil.
Primarily considered as a part of Lebanese cuisine, the Mjeddrah is an ideal dish for vegetarians and vegans, with its high protein and nutrient content. Mjeddrah may be served on its own or with other vegetables and side dishes. It can be had both hot and cold. Mjeddrah is a main staple of the Syrian, Lebanese, Palestinian and Jordanian diet today, both in the Middle East and in North America.
It is an extremely easy, nutritious and economical dish to make, and was once considered poor man's food. Mjeddrah is said to have roots that date back to biblical times. However, even with recent diet trends, many westerners vouch for its health benefits and wholesomeness. 
Mjeddrah come in two types. The yellow variety uses red split lentils, while the brown variety uses green lentils.
Most Asian-African cultures have their own indigenous versions of a lentil and rice preparation. In India, lentils and rice go by the name 'khichadi', while in Egypt, lentils, rice, macaroni, and tomato sauce cooked together are known as 'Kushari'.
Here is a basic recipe of Mjeddrah(couttesy: Wikibooks):
Ingredients
½ cup brown lentils, soaked an hour or more
½ cup long grain brown rice, rinsed
3 cups water
½ cup onion, sliced
½ teaspoon whole or ground cumin
2 tablespoons olive oil
salt and pepper to taste
minced garlic
dried chili pepper
half a cinnamon stick
a few cardamom pods
chopped carrots, celery, etc. Not too much of this, I think, but a little is good.
Method
Pick over the lentils to remove any stones.
Sauté the onion and any other vegetables in the olive oil for a minute or two. Optionally, sauté the rice for a short time but do not let it burn.
Add the water and other ingredients, bring to a boil, and simmer, covered, for 40 minutes to an hour. You will have to check it occasionally and add water - the final product should have some liquid but should not be very soupy. It is finished when the rice and lentils are both no longer crunchy.
Variations
A little Parmesan cheese is tasty sprinkled on as a garnish.
Sauté some chopped onion and garlic quickly in oil until it browns (a slight burning is good), then stir it into some natural yogurt and use as a garnish.
Pic courtesy:
HOW TO EAT MJEDDRAH?