How To Eat Skordalia?

22 Aug 2010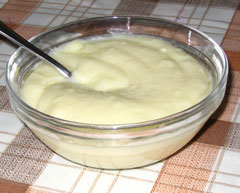 If you try to know a little about Greek cuisine you will know that contemporary Greek cuisine is a combination of vegetables, olive oil and herbs. Dips and spread are an important part of Greek cuisine – I learnt this fact when my friend taught me how to eat skordalia. He told me that if I loved the taste of this thick puree I will love Greek cuisine. I later learnt that Skordalia is a sauce/spread/ dip – you can call it anything – it helps to make your meal tasty and is nutritious too. 
Eating skordalia became a part of my life – I loved the spread and tried to have it with everything possible. In case you are not aware, this is a lovely combination of crushed garlic and potato which has a very dense base. This base is made of olive oil, vinegar, potato puree and walnuts. Eggs are also added to make it tastier. It renders an extraordinary taste to the dip making it irresistible. In fact I developed an addiction to skordalia.
Here are some ways to enjoy this dish and make any food delicious.
• Batter fried fish: You must have tasted batter fried fish but have you eaten it with this dip? Try eating fried fish such as salted cod with skordalia – you wouldn't ask for any thing more.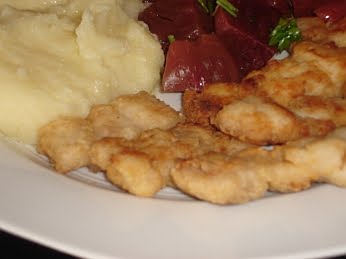 • Poached fish: I ate poached fish with skordalia – it is simply awesome. Very few of us actually have tried skordalia with poached fish – I suggest, you try it once.

• Fried meat: You just have to dip fried chicken pieces in skordalia – no need to add anything else. You won't need any hot sauce or any additional herbs. The taste of the dip is enough to make you feel the urge to have more chicken or meat.

• Fried vegetables: Fried vegetables such as eggplants and zucchini are commonly eaten on a regular basis. If you get bored with the taste of fried vegetables everyday, you just need to dip these fried vegetables in skordalia – you will agree that you haven't eaten anything more sumptuous than this.

• Boiled vegetables: If you stay away from fried foods like fish or vegetables, you have nothing to lament – you can still enjoy the taste of this dip. Try dipping any boiled vegetable in skordalia – you will love the new taste.
When to serve skordalia:
• You can serve skordalia on an everyday basis. Serve it whenever you are frying fish or vegetables. It will add to its taste.

• It can make any fried dish special – especially when you are serving it in an informal get-together.

• Boring vegetables dishes can be made spicy and tasty by adding a spoonful of this dip . Try it out and feel the difference yourself.
Skordalia is tasty and yummy in its every form, the dish is always relishing.
Image courtesy: greek-recipe.com ; en.petitchef.com.com
How To Eat Skordalia?