How To Eat Bozza Pratese

17 Aug 2010
If you choose to learn about Italian delicacies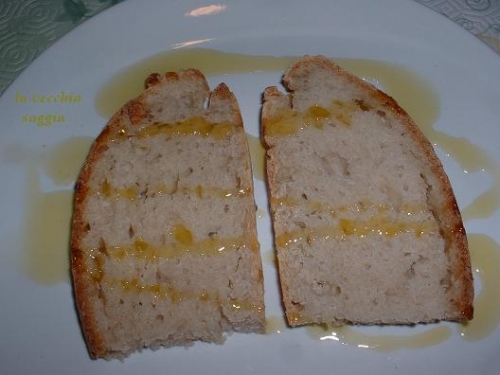 or desire to try out some of their specialty foods, you will surely have the chance to learn how to eat bozza pratese. No one forgets to talk about bozza pratese since it is one of those food items which does not have salt. Yes – you have read it right! It does not need salt.

It is the pride of Italian bakers as no food item tastes as good as this bread – that too without salt.
If you are a food lover, it is suggested that you try eating bozza pratese at lease once – you will love this unique characteristic of this bread. Here are some interesting facts about this bread which you will love to know:
• You can eat bozza pratese at any time of the day – combining it with other dishes. It can be your breakfast, lunch or dinner item.

• You can eat it in various flavors – the most in demand flavor is cheese. You can eat this bread with its cheese and ginger flavor.

• It is often eaten as daily loaf which is eaten with cooked vegetables, meat and fish.

• If the bread becomes stale you can still have it with a bread soup. Thick tomato soup which is popularly known as 'pappa con il pomodoro' is eaten with bozza pratese.

• You can buy this bread very easily in any supermarket located near your home – if you are in Italy. In case you do not stay in Italy you might have a tough time to find this bread, but most Italian restaurants serve this bread.
Image courtesy: cookaround.com
How To Eat Bozza Pratese