How to Eat Kuai-Tiao Nam
16 Aug 2010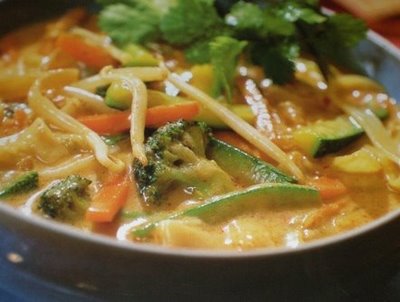 Discover how to eat kuai-tiao nam and discover yet another exotic taste of amazing Thailand. Learning how to eat kuai-tiao nam is not just about knowing how diverse the culinary skills of Thai people can be, but also, immersing oneself deeper into the colorful culture of this coastal country. Kuai-tiao nam is a Thai noodle dish. This dish has a soupy consistency and so, if you wish, you can either use chopsticks to savor this delicacy or simply put your soup spoons to good use. 
About kuai-tiao nam
Kuai-tiao nam is made of white noodles and you can eat this dish just the way you eat any noodle soup. The only difference comes in the ingredient part of the dish. The white noodle threads are made from rice and that's what gives them the characteristic white color. 'Kuai-tiao' means rice and 'nam' means soup-based. You can eat these white noodles flavored with small pieces of meat and slices of fresh vegetables, as it is traditionally eaten in Thailand. In most cases, the people of Thailand prefer eating kuai-tiao nam with bean sprouts, along with meat and vegetables. In some homes, the soup is cooked with the broth and in the others, the noodles are cooked first and the broth is added later, while serving. Thai people love their food spicy and this rice noodle soup is no exception. If you aren't very keen on feasting on a hot and spicy soup, you can obviously eat the kuai-tiao nam in your way, personalizing the soup to your taste and preference by omitting the chili paste.
Tips for eating kuai-tiao nam
You can eat the kuai-tiao nam any time of the day. The dish is basically eaten as an appetizer. This rice noodle soup can be eaten in several variations, combining different spice condiments, proteins, vegetables and noodles. Kuai-tiao, or the rice noodles of Thailand are available in three versions. The flat and wide rice noodles are called 'sen yai'. 'Sen mi' looks like the western vermicelli and the threads are thin and round. The 'sen lek' variety of noodles is thin and flat. Traditionally though, people of Thailand eat kuai-tiao nam with the wide rice noodles or 'sen yai'.
Picture Source: 1.bp.blogspot.com 
How To Eat Kuai-Tiao Nam