How To Eat Cauliflower
6 Aug 2010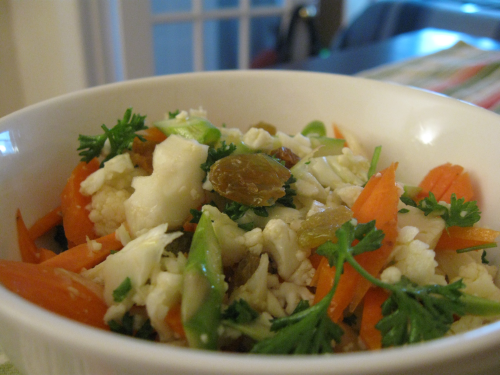 Cauliflower – a flower that refuses to be treated like a flower and prefers to be eaten as a vegetable; I just love the versatility of this flower veggie. However, each time I prepare it I am assured of mixed reactions, some just love to eat cauliflower preparations while others can't even stand its presence! It has been my personal observation that those people who hate eating cauliflower have never had the chance to savor a properly prepared cauliflower. Today, I am going to share some real smart ideas on how to eat cauliflower that will surely make all those who dislike this flower veggie to fall in love with it. 
• Devour it raw: Just like its leafy counterpart the cabbage, cauliflower is a great salad ingredient. When eaten raw, it adds crunch and texture to the salads. Just chop off the creamy white florets and add it to your favorite salad recipe. If the cabbage like flavor of the cauliflower overwhelms you, then why not add some tangy dressing and camouflage the odor, acids like vinegar and lemon juice are known to remove the cauliflower odor from raw cauliflower. Visit this page for an amazing raw cauliflower salad recipe. 
• Roast it crisp: Have it plain or smeared with spices; cauliflower surely tastes the best when roasted until crisp. There are many ways you can choose to roast the cauliflower, the most common technique is to break the cauliflower into medium sized flowers, smear it with oil and spices like salt, pepper, and roast it in an oven till it is nicely browned and crispy. Roasting the cauliflower causes it to caramelize, making it sweet and all the more delicious. All those people who dislike cauliflower due to its curd like texture, try roasted cauliflower, I bet you will love its soft yet crispy texture. For more roasted cauliflower recipes do follow this link. 
• Add it to your stir fry: As mentioned earlier, roasting and frying are the best methods to get rid of the cauliflower odor and softens it into a real yummy delight. Cauliflower being white in color renders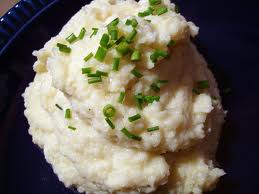 balance to the volley of colors in your regular vegetable stir fry. Cut the cauliflower in medium sized strips for best results – this way you will ensure that the cauliflower is crispy yet cooked. Follow this page for some interesting cauliflower stir-fry recipes.
• Mash it up: You can make quite a few recipes with mashed cauliflower. One might need to acquire a taste for plain mashed cauliflower; however if jazzed up with some herbs, spices, and chopped veggies it can surely be converted into a good substitute for mashed potatoes. Ifood has some great mashed cauliflower recipes; do have a look at them for more ideas. 
There are many more ways you might choose to eat cauliflower; you might want to boil, stew, or bake it or turn it into a creamy soup or add it to your favorite curry recipe. Whatever style you choose to eat cauliflower be rest assured that it will not only taste great but shower you with loads of health benefits. 
Image credits: whatscookingamerica.com, google.com
How To Eat Cauliflower