How To Eat Oysters From Their Shell

4 Aug 2010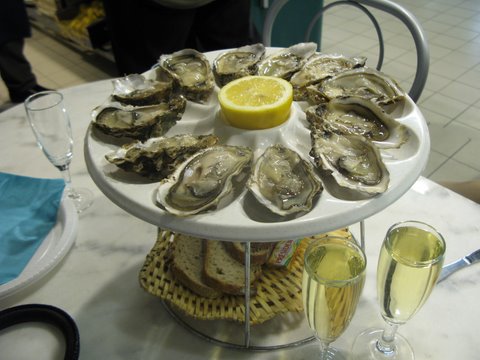 How to eat oysters when they are in their shell? Does the thought tickle your taste glands...then here is something very interesting for you.
If you are fond of oysters you should eat them raw – just from their shell. Nothing can be as refreshing and sumptuous like raw oysters.
Well –its fun! You just need to admire the freshness and beauty of oysters before you use your fork to detach the oysters from their shell.
Eating an oyster is easy once you detach it from its shell. To detach it, you need to get a good grasp of its shell and cradle it slowly between your first two fingers and thumb. You have to smartly look for the most convenient 'sipping lip' which is present on its shell. You can change your grasp if you feel like. At this point you can very conveniently slurp its liquid and the oysters on its shell.
The process is easy…you can lift its shell slowly towards your lips and make a swift move. You will have to tip the shell up and slurp the oyster and its juices. You have eaten the most delicious juice – so relax and enjoy the briny freshness of oysters.
When you are eating, you should swallow the whole of the oysters. Oysters do not require to be chewed very hard. They are quite similar to squids and octopus – you will just have to caress them between your molars a number of times. While doing so you will be able to enjoy all their flavors exactly as you wish to.
Image courtesy: bp.foodie ; .foodtourist
How To Eat Oysters From Their Shell