How To Eat Broccoli?
4 Aug 2010
To know how to eat broccoli you need to develop and acquire the taste for it. Fortunately, there are a few interesting ways in which you not just like eating broccoli, but also love them after adding flavors to this extremely healthy and nutritious vegetable.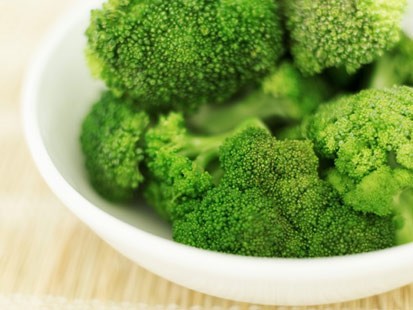 Raw Broccoli:
The most common way of eating raw broccoli is making salads out of them. Just cut the broccoli florets and put them in a bowl. Now add onion, raisins, bacon, cheese, mayonnaise, white vinegar, sugar, salt and pepper and mix well. Your tasty, delicious and more importantly, healthy broccoli salad is ready.
Steamed broccoli:
This is best way of eating broccoli. Steam the broccoli for some time till it is softened. Then sauté it for a minute on medium flame. Add some olive oil, garlic, salt and pepper to add flavor. Top with a little lemon juice and chilly flakes. A simple and quick recipe, eating broccoli in this way definitely brings you health as well as flavor, and you are sure to like this.
Stir Fry:
You can also eat broccoli after stir frying them. Heat oil and add the broccoli florets. Stir fry for 5 minutes until crisp. In a small bowl, mix soy sauce, cornstarch, honey, ginger and pepper sauce. Mix this broccoli and cook till the sauce thickens. Serve hot. If broccoli is something that doesn't call for your attention, try this simple recipe. You sure would start liking broccoli.
Roasted Broccoli:
Another interesting way of eating broccoli is by roasting it. Toss some broccoli florets with olive oil, salt and pepper and bake them in the oven for about 15 minutes (at 400 degrees Fahrenheit). Take them out from the oven and generously sprinkle some lemon juice. Try them as individual dish or with brown rice and see how different the mundane broccoli can taste!!
Broccoli Shakes:
Vegetable shakes are the "in thing" in today's world. So why not try the broccoli shakes? Try making a healthy and tasty shake by blending broccoli, apples and grapes together and enjoy the slight-sweet-slight-tangy, tasty and delicious broccoli shake.
Broccoli brings with it numerous health benefits. It is rich in selenium and sulforaphane, which in turn are very good for your heart. It is also rich in fiber, calcium, iron, vitamin A and C and therefore is a great source of the much-needed minerals for your body. You have the option of trying different recipes with broccoli. Try anyone of them – you will be surprised by the amount of energy and freshness these green vegetables will bring you.

Photo Courtesy: thenewwellness.com
How To Eat Broccoli?