How to Eat a Cucumber
2 Aug 2010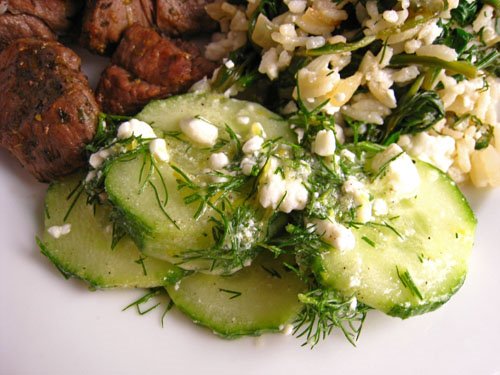 Read this article to know how to eat cucumber. Cucumbers are amongst the most convenient foods of nature. They are not only nutritious and refreshingly tasty but they are readily available throughout the year. They are not much expensive and can be consumed as a snack or they can be used as an ingredient in several easy-to-prepare recipes. You can also grow them in your very own garden space, if you have one. Several methods of eating cucumber are listed below.
1.    Cut a cucumber into thin slices. Then cover these slices using a marinade prepared by combining freshly ground pepper, apple cider vinegar and salt. You may add to the marinade a thinly sliced onion, garlic powder, sliced green pepper along with celery salt. In case you find the marinade a bit tangy for your taste, you may add some sugar.
2.    Cut a cucumber into small cubes and top them over a taco. Add finely chopped tomato and shredded lettuce on the top too. Cucumber gives this snack extra nutrition and tasty flavor.
3.    This one is simple yet tasty. Peel and slice a cucumber and consume it raw. You can add salt or pepper for taste. It is an easy snack.
4.    Peel some cucumbers and mix them with tomato slices, salt, pepper and apple cider vinegar. Now put all these ingredients in a jar which has a tight lid and shake the flavors well. This salad makes up a great snack for a hot summer day.
5.    Cucumber and sour cream salad is yet another healthy way of eating cucumber. Slice and peel cucumber and mix it along with some milk and vinegar. Mix all the ingredients properly and add sill weed on the top before serving.
Image credits: google images
How To Eat A Cucumber