Iftar at Md. Ali Road, Mumbai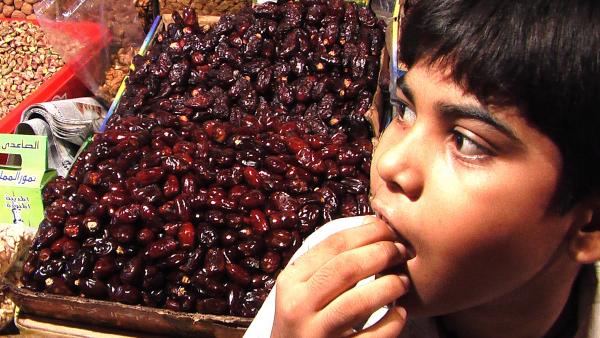 On Tuesday, we went to Mohammed Ali Road In Mumbai. I'm very fond of the Jama Masjid area in Delhi for it's awesome Mughlai food...Md. Ali Road is its equivalent in Mumbai. We relished some of the best Tandoori fare.
The USP of this place is that every year it comes alive on the first day of the holy month of Ramadan and completely vanishes immediately after the 30th day of fasting. Traders come from different parts of the country to make profits. We tried our best to shoot a video but the place was too crowded and noisy. Have prepared a slide show of some very interesting pictures though...will be posting it soon. Meanwhile, pictures of a few delicacies..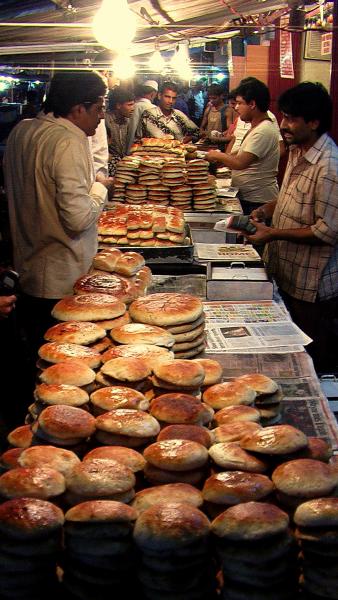 Assortment of Bread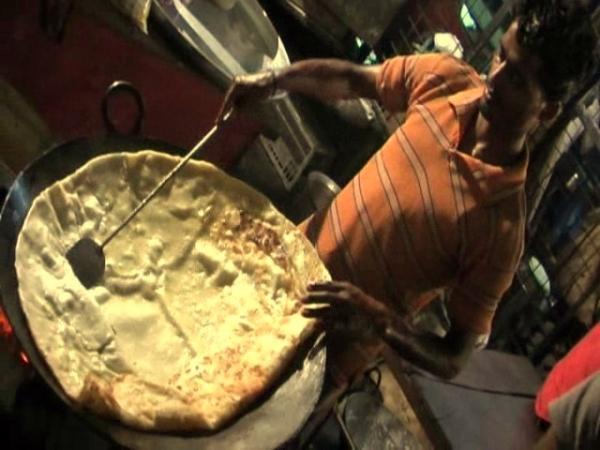 Paratha...rather a GIANT Paratha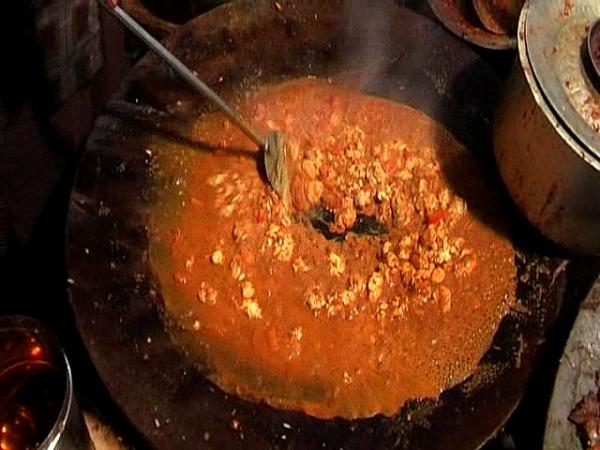 Chicken Tikka Masala


Arabian Chicken Shewarma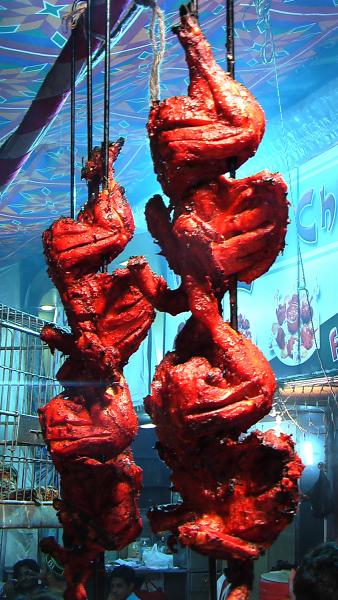 Tandoori chicken


Assortment of kebabs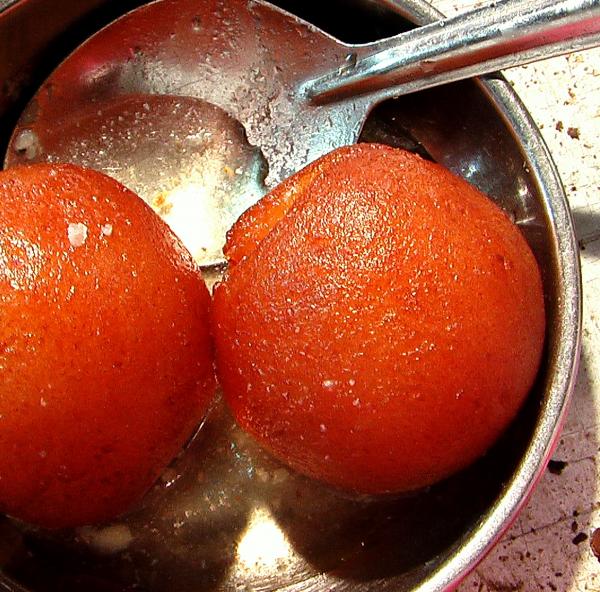 Gulab Jamun


Halwa (forgotten, which one)


Jalebi & Mava Jalebi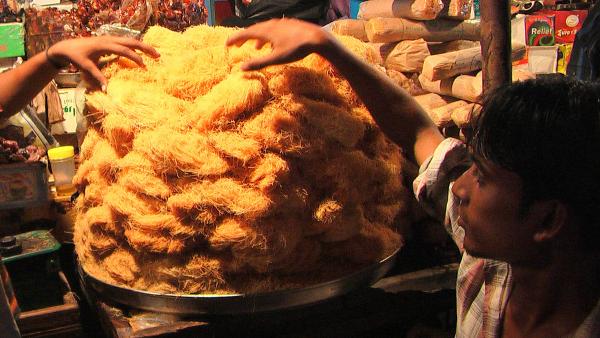 Savai or Sevian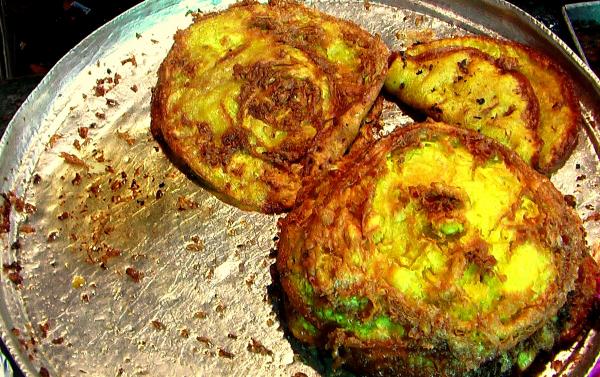 Mal Pua


Phirni
Happy Eating n Happy Eid!
Iftar At Md. Ali Road, Mumbai