Chicken Legs & Thighs Are Good Food
1 Oct 2007
I've always liked chicken thighs better than the white meat portions because I think they have a better flavor.  Below is an interesting article from the Toledo Free Press about using chicken legs and thighs...
Chicken legs and thighs can make delicious and affordable dinnersBy Robert Holman
Special to Toledo Free Press
Please don't run. Please don't fly away. Let's open our eyes to the possibilities and come back to the bird with a renewed, fresh attitude.
I'm not talking white meat or wings, I want to look at the easiest to cook and most flavorful pieces of the bird — thighs and legs. With a little bit of TLC, these oft-neglected parts can be almost as healthy as white meat while adding a variety to your dinner options.
Generally, drumsticks can be found on sale for about a buck a pound. You are buying a lot of bone and skin so plan on two drumsticks for the recommend five-to-six-ounce serving. Consumers have become so attached to the boneless skinless breast that they may fear the drumstick as being too fatty.
But there is a solution: take off the skin. Skinless dark meat is has only about 25 percent more fat than white meat, and is much leaner than most cuts of pork or beef.
http://www.toledofreepress.com/?id=6465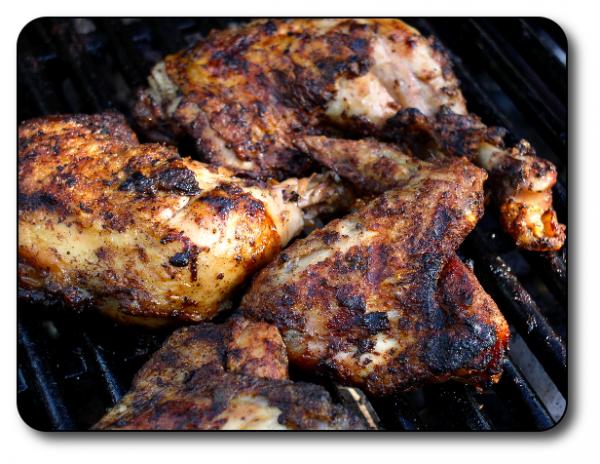 Chicken Legs & Thighs Are Good Food