Healthy Eating On A Budget
3 Feb 2007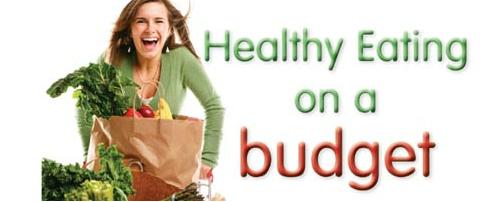 Healthy Eating On A Budget
Some people think eating healthfully costs too much. However, the cost you pay to eat healthfully pales in comparison to the annual cost of obesity in the United States, estimated to be in the billions of dollars. You don't have to spend a lot of money to get the most nutrition for your dollars.
Here are a few tips to stretch your food dollars:
 * Stock the staples: Always have beans, brown rice, pasta, oatmeal and barley in the pantry. Barley and brown rice add fiber and are great additions to stretch things like soups, stews and casseroles. Beans are a great source of protein and fiber. Add them to salads or even add black beans to marinara sauce to pump up the fiber in pasta dishes.
 * See what's on sale: Visit your favorite supermarket online before you head out and see what's on sale. You can often get great deals on items like low-sodium chicken broth. These have a long shelf-life so stock up. Every week, check the frozen vegetable section and buy what's on sale so you always have a variety of mixed vegetables in the freezer.
* Shop in season: Fresh produce tastes better and costs less when it's in season.
* Make soup: When you make your own soup, you can add as many vegetables as you like. You control the quality of ingredients, sodium and overall nutrient content of the dish. It's nourishing and most broth based soups are lower in calories to help you control hunger and better manage your weight.
 * Limit dining out: Today, eating out is a regular part of American culture. It is often easier to grab our meals on the go. Remember, you pay for that convenience. If saving money and eating healthfully are on your agenda, consider bringing your lunch a few times per week and cut back on dining out when possible.
* Make your own microwaveable meals: Double your recipes and freeze half. Put chili, soup and entrees in freezer and microwave safe containers for quick lunches you can reheat with ease.
Take time to plan your meals and grocery lists. You will see big nutrition benefits and your bank account will thank you.
Image Credit: healthylifeessex.co.uk
Healthy Eating On A Budget