Drink Hi-Tech Cocktails From Water Baths, Paint-Cans, Vacuum Pots
25 Apr 2012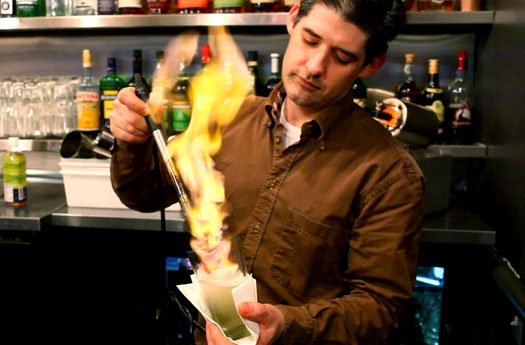 This may not exactly be wizardry in the kitchen, but select mixologists across America are using the most unusual tools to create hi-tech cocktails for their customers. A few years ago, one couldn't associate sous vide water baths, paint-cans or vacuum pots with bars and restaurants. However, innovative minds have changed all that and more. Here is a look at the top-of-the-game mixologists who do not think twice before using technology to prepare a cocktail:
1) Booker and Dax, NYC
There is an experimental bar annex at Momofuku Ssäm Bar, where Dave Arnold, the French Culinary Institute's director of culinary technology, works with his cutting-edge experiment. The wow effect of his drinks is reflected in the fact that nothing is diluted with ice and something is always left in the bottle for a second pour. Arnold explains, "We actually serve you more liquid than can fit into your coupe, which people seem to enjoy." He works with pre-bottled version of individual serving and treats them with liquid nitrogen. One of the most outstanding techniques is the Red Hot Poker, where he heats winter cocktails rapidly. Dave says, "The concept of the bar is to use any means at our disposal to make delicious drinks." However, interesting presentation is not his forte.
2) Bourbon & Branch, San Francisco 
Liquid nitrogen is once again in play at the Bay Area's popular class of mixology and students are often encouraged to create their own high-tech version of tipples, which involves foams, spherification, and more. While the results are still limited, there is no doubt that this class will, one day, write history at the bar and you will definitely get to drink it.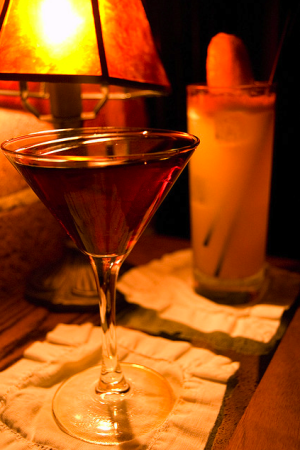 3) The Cocktail Bar, New Orleans
It is relatively new among the lounges but still the sealed mix of herbal Damiana liqueur, mixed with lemon, garnished with flamed orange peel, and tequila, is also infused with kumquats that have been in the sous vide bath for more than two hours. That sure sounds a lot of work at the bar but then innovation doesn't come easy. Moreover, this cocktail suits just fine to add some holiday flavor to your drink.
4) Citizen R+D, Phoenix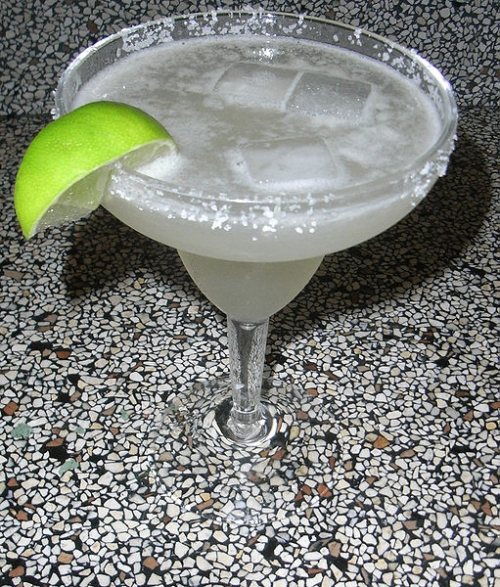 Mixologist Richie Moe uses Paint Can punch, a repurposed antique paint-can shaker, to create an ice-cold, rum-based cocktail. Those who have had a taste of Moe's bar-cum-research-lab vouch for the fact that when he serves this shaker of a drink, the whole room shakes along with it. He is also famous for making use of a coffeemaker to prepare a Three-Hour Margarita. The only catch – you need to order well ahead of time.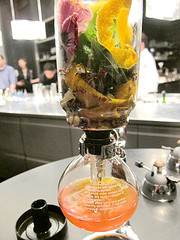 5) The Aviary, Chicago
Once you have a taste of the buzzing cocktails out of expert mixologist Grant Achatz's double-chamber vacuum pot, you are bound to fly like a bird, thus, the name The Aviary, probably (or we are joking!!). He uses Rooibos tea, lemon zest, grapefruit chunks, almonds, a medley of spices and herbs and mixes them into the gin heated over a flame. The result is a muddled drink, which is served warm.
Although, chefs like Heston Blumenthal have constantly tried to raise the bar as far as food is concerned, the good news is that these innovative mixologists are also doing the same for the drinks. So, if you happen to be in any of these cities, make it a point to visit these bars-cum-experimental laboratories and write in your comments about the hi-tech cocktails.
Image Courtesy: popsci.com, studiowellspring.blogspot.in, cocktails.wikia.com, ifood.tv, gourmetpigs.blogspot.in
Drink Hi-Tech Cocktails From Water Baths, Paint-Cans, Vacuum Pots