Top 10 Michael Jackson Inspired Drinks
25 Aug 2011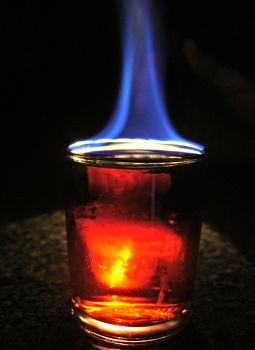 What doesn't the life of Michael Jackson inspire mixologists to make these days?! It is fantastic actually to be doing a post on all the popular Michael Jackson inspired drinks. These drinks are really drool-worthy and I'm drooling away. Without further ado, here goes...
10) Smooth Criminal
The Smooth Criminal cocktail was created by mixologist Ivan Rimach of the La Duni Latin Kitchen & Baking Studio in Dallas. It is a smooth cocktail that is a slick blend of Grey Goose L'Orange vodka and cranberry juice. Have a sip and you are sure to be struck by this smooth criminal.
9)Thriller
This rather dangerous, bright red cherry vodka-jagermeister shot comes from mixologist Robert Stahl at Alexandre's Bar in Dallas. He said that he was inspired by the visual appeal of Michael Jackson's Thriller video and created this flaming shot.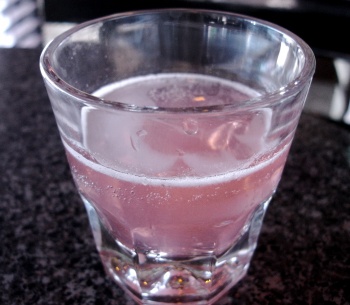 8)Billie Jean
Billie Jean might just appeal to the feminine sensibilities. It was created by mixologist Ginda Bayliss at Mickey's, Dallas. This drink is sure to create a scene just like Billie Jean or so Ginda claims. It is a concoction of Bacardi Dragonberry Rum, cranberry juice, pineapple juice, grenadine and sweet & sour mix.
7) The Way Juice Makes Me Feel
Yet another sparkling gem from Robert Stahl at Alexandre's Bar. He describes this drink as, "This cocktail is breezy and bouncy; the tangy medley of savory juices will make your taste buds wanna moonwalk across the roof of your mouth." It is a blend of Rum, Stoli Stasberi vodka and several fruit Puckers.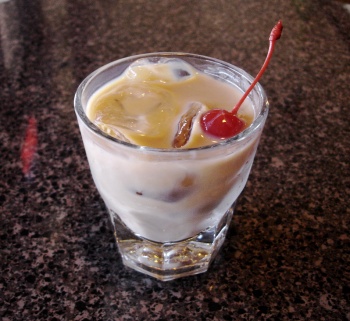 6) Bad
This 'Bad' drink was created by mixologist James "Doc" Hollmer of the Ritz Carlton. 'Bad' is certified to have one moonwalking like Jackson. This is a simple but a lethal concoction of Bailey's Irish Cream Liqueur and Jagermeister, served on the rocks, garnished with cherries.
        

                         

5) Black or White Thriller Vanilla
Sonny Skrakowski, the mixologist from Magnolia Theater Bar, Dallas created the Black or White Thriller Vanilla which is a simple cocktail that can be prepared in two different ways. The Black Thriller Vanilla version is made with Godiva Chocolate Liqueur and Stoli Vanil vodka. The White Thriller Vanilla version is prepared by mixing Godiva White Chocolate Liquer and Stoli Vanil vodka.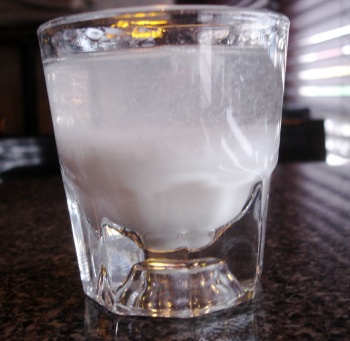 4) Black or White
Ok, this cocktail is nothing like the one that Sonny Skrakowski made. This cocktail is made by mixing equal portions of Vodka, Kahlua and milk(yes, milk!), and served on the rocks.
3) Jackson 5
Technically, Michael Jackson wouldn't have been here if he wasn't on the Jackson 5 first. So as a tribute to Michael Jackson and the Jackson 5, here is a cocktail with five ingredients; Rum, Vodka, Amaretto, Sour Mix and Cranberry juice.            
2) Moonwalk
The Michael Jackson Moonwalk is a spin-off from the original drink that was created to honor the first men on the moon. This drink is made with equal parts of vodka and Grand Marnier and considerably less grapefruit juice.
                     

1) Micheal Jackson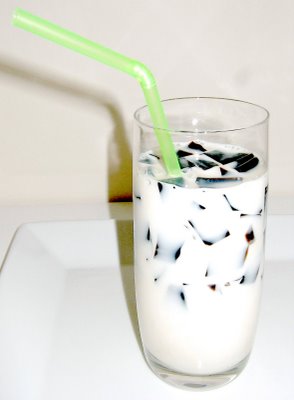 Interestingly, this is a Malaysian drink and it is just bluntly called as Michael Jackson. It is very popular there and it is a delicious mixture of Soy milk, sugar syrup and canned grass jelly cubes. No wonder, this literal Michael Jackson inspired drink deserves the top spot.
I hope you enjoyed my list of Michael Jackson inspired drinks. The King of Pop's birthday is coming this August 29th and you should celebrate it with a drink or two of these!
       
                    

Beat it!
                                              
Image Courtesy: almostbourdain.blogspot.com, examiner.com
(Disclaimer - All image copyrights belong to their respective owners)
Top 10 Michael Jackson Inspired Drinks