Picnic Drinks

28 May 2011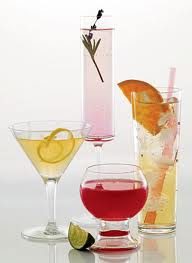 Picnic drinks are quite significant because it serves the purpose of refreshment as well keeps the participants hydrated during outdoor picnic.  You may incorporate different picnic drink ideas while planning for a picnic menu because picnic drinks are not only savory they are wonderful entertainments as well. 
Let's have a look what will are the ideal picnic drinks options:
Picnic Drinks Menu
Champagne is one of the best options of picnic drink options especially if you are planning for a posh picnic; Floral prosecco, Spanish Cava, or a sparkling New World Wine variety will be the best option outdoor celebration. However, it should be a cheerful variety after all.
If your picnic is involved with a barbeque, Chardonnay, Semillon, and New World flavors Sauvignon will be the best pairing with BBQ flavor.
Ginger cordial or ginger beer is a non alcoholic beverage, quite refreshing and also averts motion sickness and thus refreshes those who are slightly down for picnic journey. With fresh lemon juice and mineral water punch it will rock.
Cider is another good option but you have select very cautiously because some varieties are really intoxicating in nature. So check twice with cider options. Instaed of cider you can prepare fsh lemonade, it is ideal for kids too.
Iced tea is a wonderful option for picnic drinks; iced coffee with milkshake is also a good option.
Regardless the best quality drinks and wine or natural drink you arrange in your picnic, fresh mineral water is the best refreshing drink for a picnic; adequate water consumption can only keep you fresh and hydrated.
For hot drinks tea and coffee are unparallel; those who are chocolate fan will sure like hot chocolate as their picnic drinks, especially the kids.
Now that you have ample ideas of picnic drinks, you can plan your picnic menu with better ease and creativity.
Image credit: ifood.tv
Picnic Drinks