Black Queen Luxury Vodka

17 May 2011
"Black Queen", the magnicent Black Queen of Vodkas
Taste revolution on the spirits market.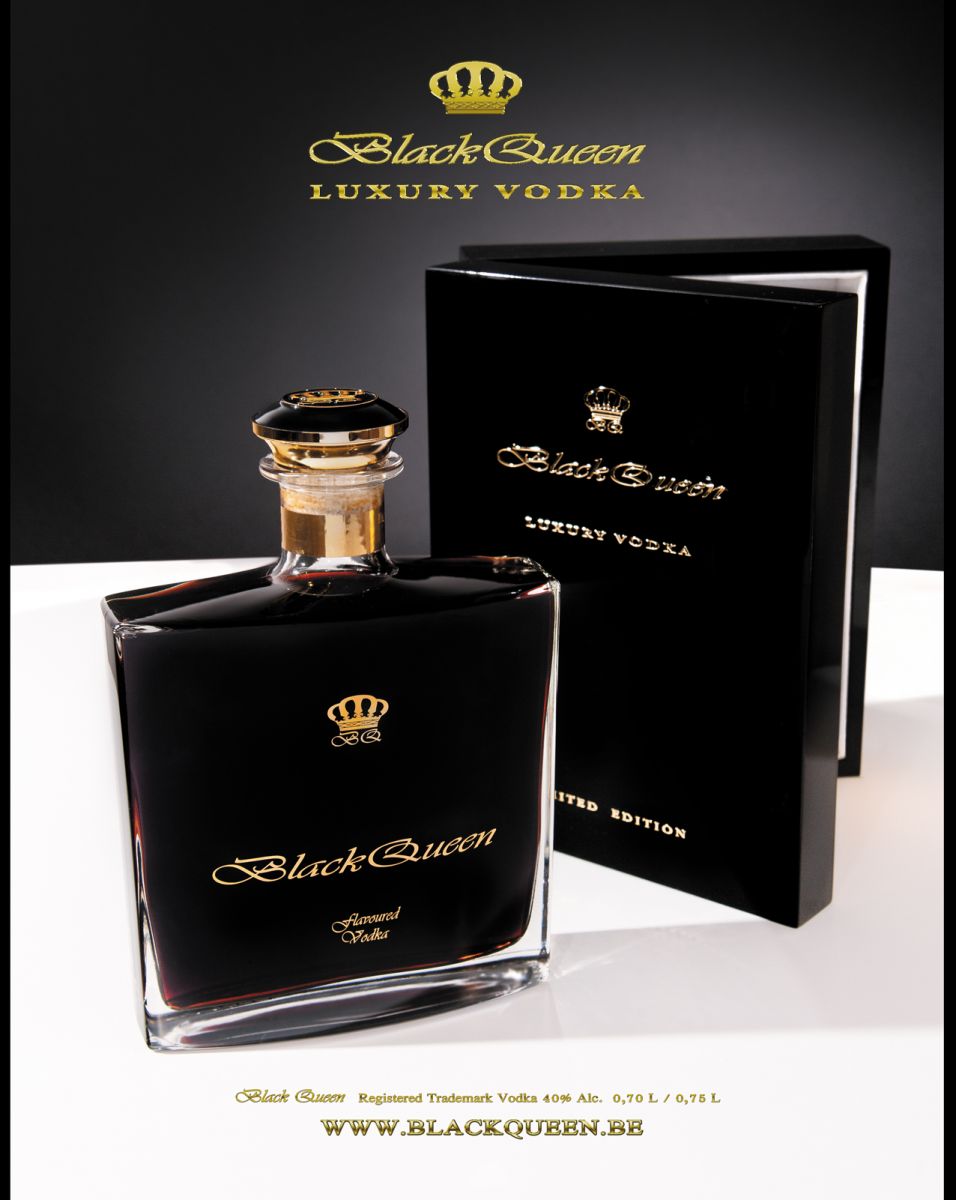 Vodka is now seducing a wide panel of consumers. Although large in number, there are between 4000-5000 of them, the brands reaching 'Ultra Premium' status are indeed a rarity.
Black Queen was created based on a 19th century recipe and is produced by a distillery with over a hundred years of experience.
Using 100% natural wheat and specially selected and purified spring water, followed by unique "Classic +" fourfold filtration and sixfold distillation processes, Black Queen offers a truly sublime and unforgettable experience guaranteed to satisfy the most discerning of connoisseurs.
Naturally dark with no artificial or herbal additives, Black Queen presents a vintage, fine champagne, cognac colour.
A Belgian brand of vodka that is just as exceptional as it is exclusive. It has been evaluated at specialist tasting sessions and professional tasters already unanimously agree on its novel organoleptic properties.
"Black Queen" differentiates itself from all other vodkas in many ways.
Firstly, its dark and mysterious color captures one's attention. ­It is a world's 1st vodka that is naturally dark. ­Designers have placed their faith in unique know-how. In order to do so, they have conceived a special production unit at a distillery that has the reputation of being one of the best in the world. ­A new Filtering process, which is a real technological innovation, guarantees a level of quality and consistency that have rarely been achieved in the past.
­This very special property comes with a surprisingly round-bodied flavor due to the design process that brings out the very height of precision. Due to stringent selection of the raw materials purified spring water as well as first grade wheat - the contours of this black gem are quite literally polished. ­The potential for flavor and aroma of the "Black Queen" ensures that the tasting doors are thrown wide open for her. She envisages herself both pure and endowed with the numerous combinations of qualities, which the mixologists will find to attribute to her.
Perfectly in harmony with this design phase, which has required elaborate work of extremely high precision, the "Black Queen" resides in a sparkling carafe. A masterpiece in glass in a tailor-made case: a piano black wooden box bearing a heat engraved golden inscription, all of majestic appearance.
If that is not yet enough, "Black Queen" is now gaining access to the most stylish of clubs and to the most demanding cellar men throughout the world.
The alcohol content is 40%.
More info : www.blackqueen.be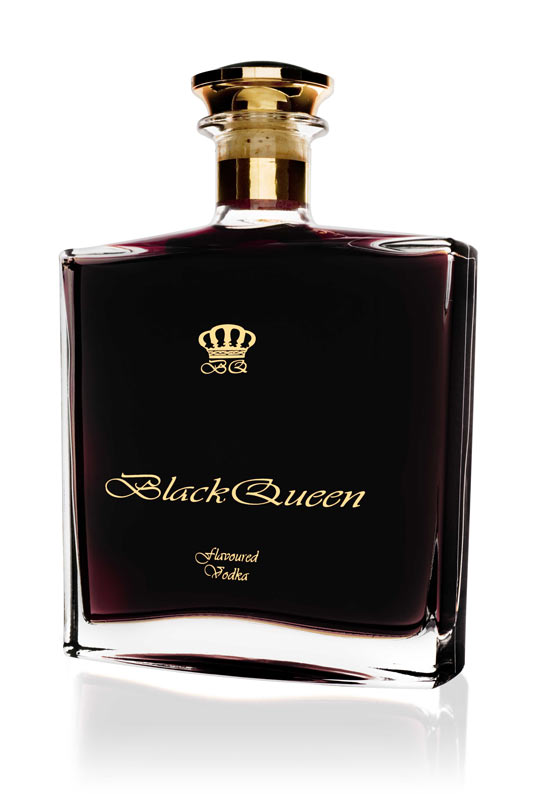 Language:
a bit of french
Also Known as:
Black Queen Luxury Vodka
Black Queen Luxury Vodka, Black Queen Luxury Vodka