French Drinks Menu

19 Apr 2011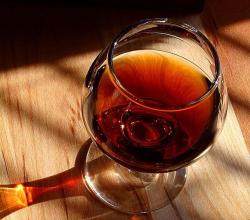 Very few people in the world dislike the luscious and enchanting French drinks. Being a popular country of wine, France is also known for other popular alcoholic and non-alcoholic drinks. There are several types of French drinks which are liked by everybody across the world. Take a look at some of the most popular French drinks which can be enjoyed at any situation such as being in a bar, restaurant or having a drink with friends.
We all know France for its scrumptious food preparation and classy drinks. The beverages such as tea, coffee and wine have always been a part of the traditional culture of France since ancient times.
Below is the list of French drinks:
Le the (Tea) : Le the is a plain black tea which does not contain milk but you can add sugar cubes for the taste.

 

Tisane: Tisane is a very popular herbal tea in the restaurants of France. This type of tea is made with lime flower, mint, sage and chamomile.

 

Un Café: Un café is a strong black coffee which is normally served in a very tiny cup. It is also known as espresso.
Wine is the integral part of French beverages and we cannot think French drinks without a glass of wine. There are many regions in the France which are the leading producers of red and white wines across the world. Some of the famous French wines are:
Champagne: Champagne is a sparkling wine produced from the Champagne region of France. Champagne is known for its creamy, crisp, and full bubbles.

 
Bordeaux: Bordeaux is another famous wine produced in the Bordeaux region of France. These wines are dark red in color with rich aromas and well-balanced taste.

 
Alsace: Alsace wines are remarkably fruity with delicate freshness. It will give you a wonderful and pleasant lightness.

 
Other French Drinks:
Apart from tea, coffee and wines, there are many other French drinks which you can include in French drinks menu such as Le Digestif, pastis or Cider beer. Le Digestif is the digestive drink consumed after the meals. Pastis is very famous liquor in southern part of France. It is usually flavoured with aniseed. The best thing about pastis is that it will change color and flavour when blended with water. Cider beer is produced in Normandy and other northern areas of France. This type of wine is bright straw gold with excellent clarity.

 
Exploring the French drinks can be fun. Do not stick to only popular varieties. Experiment whatever you can.
Image credits: ifood.tv
French Drinks Menu