Which Low Calorie Drinks Can You Order At The Bar

16 Mar 2011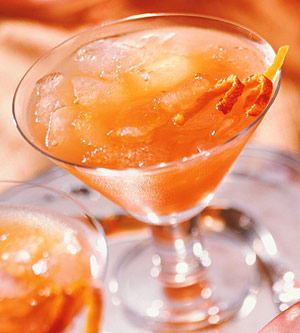 Calories are the parameter to gauge the quantity of energy present in food items we consume.  These days everyone is following diet program and if you love drinking and don't want any unwanted calories you should know which low calorie drinks can you order at the bar.
Low calorie drinks have become a trend these days and you can find low calorie versions of all the famous brands. You can find many low calorie alcoholic drinks at bar, you will be able to get low calorie cocktails also.
High calorie drinks can harm your health by adding more sugar and calorie content to your diet. Here are few low calorie drinks you can order at bar.
Gin and Tonic: You can happily order these drinks at bar because these drinks are made of by combining 1 oz gin and 3 oz tonic.  You can order diet tonic instead of regular tonic.
Bloody Mary: Blood Mary is one of the best drinks at bar and you can order it without any fear of additional calories. One glass of this drink contains around 150 calories.  This drink can be made by with the combination of 1 oz vodka, to 2 drops of Worcestershire, 2 drops of Tabasco, ¼ oz of lemon juice and salt and pepper.
Light Beer: Beer is a favorite drink for many but we are not aware about the amount of calories it adds.  However if you want to enjoy beer you can go for light beer. Light beers come in the combination of light color and calories. If you compromise on taste these are among best low calorie drinks at bar.
Mojito:  Mojito can be considered as one of the best low calorie drinks you can order in the bar. This drink includes only 160 calories. Mojito is made using 2 tsp of sugar, 3 tbsp of fresh lime juice along with 1.5 oz of light rum and some club soda.
You can consume this drink in a tall and thin glass along with a lime slice.
Caipiríssima:  Caipiríssima is among the outstanding low calorie drinks. This drink is prepared using 1 ounce of Oronoco rum and 5 lime wedges along with 1 tbsp of sugar, 3 ounces of fresh lime juice and some crushed ice.  This drink will add only minimum calories to your diet and this drink can be served in martini glasses.
So, next time when you visit the bar go for above low calorie drinks it will save you from unwanted calories.
Image Courtesy: outnsd.com
Which Low Calorie Drinks Can You Order At The Bar