How To Distill Orange Liqueur
1 Feb 2011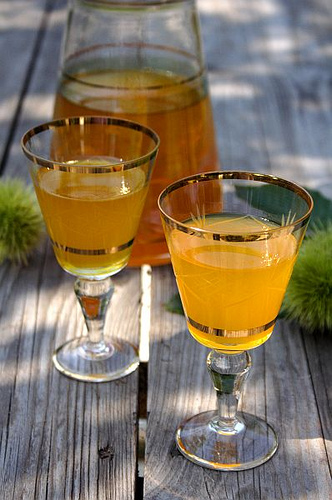 How to distill orange liqueur? – We are pretty sure that most of you are mesmerized with the exotic taste of orange liqueur. This blog aims at teaching you the skills needed for distilling the orange liqueur at home.  The orange liqueur is used in very trivial amounts but today it has become an integral part of many party drinks that we enjoy. As you all know that the orange liqueur is very expensive but still you can make it for the loss by mastering the technique to distill orange liqueur at home. The home distilling not only saves you from heavy money loss but also equips you to decide the potency of the beverage. Here is how you can go about distilling orange liqueur. 
Things You will Need to distill orange liquer
Oranges
Vodka
Cocktail strainer
Knife
5 Cup Jars
White Sugar
Instructions to distill orange liqueur
Remove the rinds of the oranges by using the knife.
Add the orange rinds in 5 cup jar.
Fill the jar with vodka and then seal and secure the jar for some more days.
Allow the jar to remain at the room temperature for atleast a week.
After opening the jar after a week first thing you should do is remove the orange rind. Strain the liquid from the 5 cup jar using the cocktail strainer and move it to the another jar.
Now add vodka and sugar to the jar and shake the ingredients well for the next 45-50 minutes and till the mixture is done.
Now move the mixture to the jar at room temperature till you are ready to serve it for the next party. 


If you wish to distill orange liquer for the party, then this blog will aid you in big way. 
Image Courtesy: farm4.static.flickr.com
How To Distill Orange Liqueur