British Pubs To Serve Smaller Beer Sizes Soon

7 Jan 2011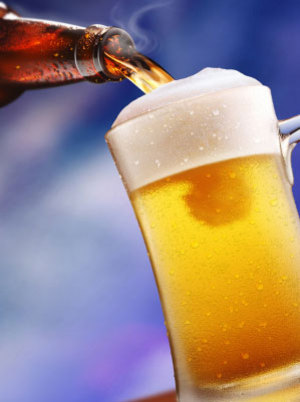 The verdict is out - British Pubs To Serve Smaller Beer Sizes Soon. Finally the government has realized the benefit of serving smaller beer sizes to help people control excessive drinking. The rule that had a history dating back 300 years has been changed in the interest of country's people.
The Britain's government has relaxed the rules on the pub glass sizes. Britain pubs will be allowed to serve smaller beer sizes holding as little as 400 ml. This beer size is quite popular in Australia and is called a schooner. Till date a 568 ml pint has been a regular size for beer or cider across Britain and bars are regulated to serve beer only as a pint or half of that measure.
According to Science Minister David Willetts, "Centuries old rules governing the sale of alcohol are being relaxed in response to health concerns and following demands from businesses to sell sizes better suited to modern waistlines and wallets." Smaller beer sizes will offer more flexibility to the customers and businesses alike.
The pet capita income in Britain has risen almost to 40% since 1970, whereas the alcohol consumption has dropped considerably in other European countries. The government of Britain has said that it will do it best and take further steps to reduce the alcohol consumption in the country.
The negative health effects of alcohol have had an impact on the Britain's alcohol drinking population and this measure will do a lot of good to restrict the amount of beer a person consumes. Drinker will now be able to buy smaller servings of wine in a 75ml glass, instead of 125ml. This will also help people to sample more drinks at the cost of 125ml glass.
This huge step and the let going off the centuries old rule will surely benefit and do lot of good to the people of Britain. Cheers!
Image Credit: stuffeducatedlatinoslike.files.wordpress.com
British Pubs To Serve Smaller Beer Sizes Soon